'AN OLD-FASHIONED TRIBAL LEADER'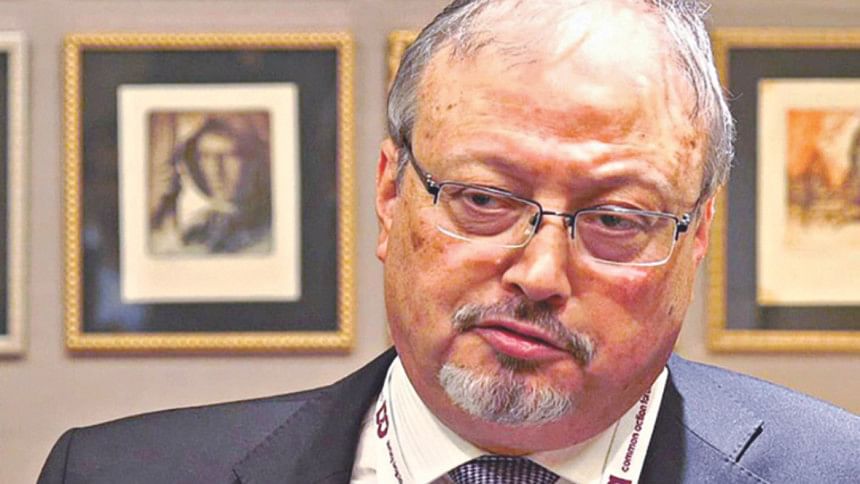 Jamal Khashoggi criticized Crown Prince Mohammed bin Salman's "authoritarian rule" shortly before his death, in an interview published following confirmation he died at the kingdom's Istanbul consulate.
Speaking off the record to a Newsweek journalist working on a story about the Saudi leadership, he insisted he did not view himself as "an opposition" -- he just wanted "a better Saudi Arabia".
He described Prince Mohammed as "an old-fashioned tribal leader" out of touch with Saudi's poor.
"Sometimes I feel that ... he wants to enjoy the fruits of First World modernity and Silicon Valley and cinemas and everything, but at the same time he wants also to rule like how his grandfather ruled Saudi Arabia," Khashoggi told Newsweek.
"He still doesn't see the people. When he sees the people, that's when the actual reform will start."
Khashoggi also criticized Prince Mohammed's lack of "proper advisers".
"He is moving toward a Saudi Arabia according to him, a Saudi Arabia according to Mohammed bin Salman only," said Khashoggi.