Malaysia has agreed to reopen labour market for Bangladeshis: ministry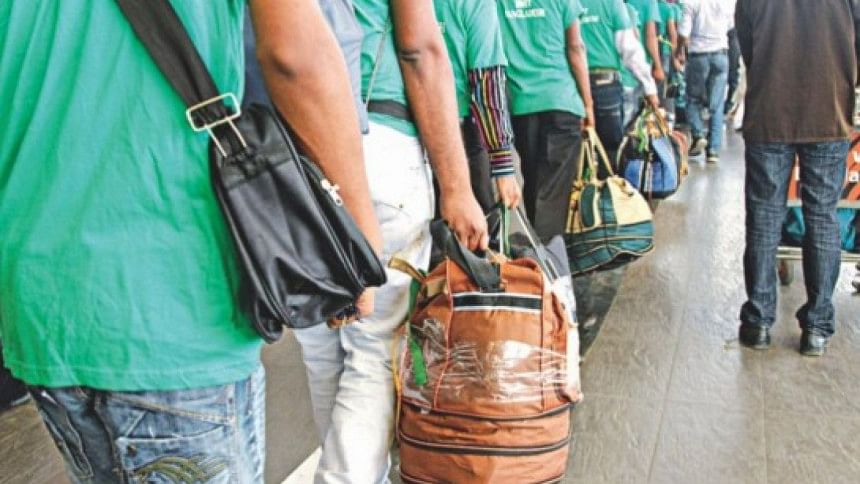 Malaysia has agreed to reopen its labour market for Bangladeshi migrant workers soon, according to a press release of expatriates' welfare ministry.
During an online meeting with Expatriates' Welfare Minister Imran Ahmad today, Malaysia's Human Resources Minister M Saravanan hoped labour recruitment will start once the Covid-19 situation improves, said the release.
Malaysia suspended hiring Bangladeshi workers in September, 2018 on allegation of malpractices in the recruitment process and high recruitment costs.
At the meeting, both ministers discussed several other issues including signing of an agreement, introducing online system in labour recruitment, recruiting agents' role in sending workers, arranging next joint working group meeting, and stranded Bangladeshi workers' return to Malaysia amid the coronavirus pandemic.
Both ministers agreed that Bangladesh will send a list of all licensed recruiting agents, whereas Malaysia will select required number of agents from the list to ensure safe labour migration, said the release.
The whole recruitment process, including workers selection from database and due payment through banking channel, will be monitored using an integrated online system, it said.
Both ministers further agreed to enhance monitoring on the recruitment process.
The ministers agreed to hold next joint working group meeting soon, while Malaysia in principle agreed to take effective steps to ensure return of the stranded Bangladeshi workers to Malaysia.
Bangladesh will be informed later to this end, the release said.
During the virtual meeting, Imran Ahmad sought Saravanan's intervention in regularisation of Bangladeshi migrant workers who still remained undocumented in Malaysia.
High officials from both countries also attended the meeting, the release said.