Moisture around the edges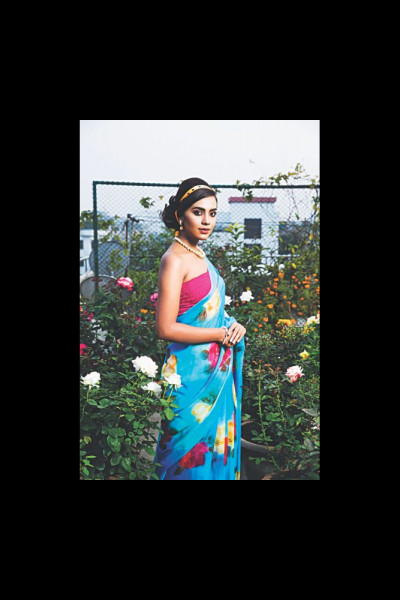 With the arrival of spring, sweaters and jackets are already replaced with lightweight, full-sleeve tees. But often forgotten is the need to change our skincare routines.
Some of you may have a 10 step Korean skin care routine, while others may have none at all; what you must never miss, however, is moisturising.
Dry, cold winter weather calls for heavy moisturisers with silicone to trap the most moisture for your skin. However, temperatures tend to fluctuate in spring. You might feel a bite of frost early morning, but by noon, you may end up feeling like the sun could take a break. So, to combat dryness, heat and sweat, all in the same day, opt for a lightweight, silicone free moisturisers.
Silicone tends to block pores, causing sweat and dirt to accumulate, leading to skin problems. So, how to know if a moisturiser has silicone in it? Just check for any ingredient in the list that ends in a '–cone'.
If you have oily skin that acts up with rising temperatures , switch to a gel moisturiser. These are water-based moisturisers that are easily absorbed into the skin, leaving a matte, smooth finish. Gel moisturisers usually have hyaluronic acid added, that not only helps maintain moisture levels in your skin, but prevents ageing by contributing to plumpness and elasticity. Gel moisturisers also great for sensitive skin because they do not clog up pores.
Just because it is a little warmer now, it does not mean your arms and feet don't need the same attention as during winter.
With spring's arrival you might roll your sleeves up or slide into sandals and slippers, meaning more skin exposure. To keep your skin from cracking or scaling, you must moisturise every day, especially the heels of your feet, your elbows and knees. If you have dry skin, try to moisturise every six hours.
Stretch marks appear when you grow in height or weight, because your skin tries to accommodate the size change. However, they can be prevented with moisturisers. So it is advised that you moisturise your entire body every time you shower. Moisture helps strengthen collagen and elastic tissue in the skin, thus preventing breakage.
Lastly, bright, sunny days also mean that the UV rays will be stronger. UV rays are what causes skin to age, and can also cause skin cells to mutate, leading to cancer. When purchasing a moisturiser, find one with SPF. SPF 30 or SPF 45 is ideal for spring time. But do not forget to reapply your moisturiser every four hours for complete protection from the sun.
Moisturisers are considered the base of every skin routine, regardless the season. .
Photo: Sazzad Ibne Sayed
Model: Mysha
Special thanks to Sherifa Rashid for providing the wardrobe
Make-up: Farzana Shakil's Makeover Salon
Styling: Sonia Yeasmin Isha