Right on the button
Buttons were invented in the 13th century, and got so popular that laws had to be made to limit their use. Although the use of buttons started because of the convenience of fastening clothes, they quickly became ornamental fashion and by the 14th century, wearing of luxurious buttons indicated wealth and position.
Buttons may not hold a symbol of status in our world today, but they do make great accessories to enhance simple outfits into glamorous ones; no longer are they just used as fasteners.
SNAP BUTTONS
Snap buttons are the trendiest, with their use on pants, shirts, and tops dominating the market. On striped slit pants, they are quite popular amongst the youth as they can customise the length of the slit easily with just a snap. They are also frequently incorporated in all kinds of shirts and t-shirts for the convenience that come along with them without sacrificing style.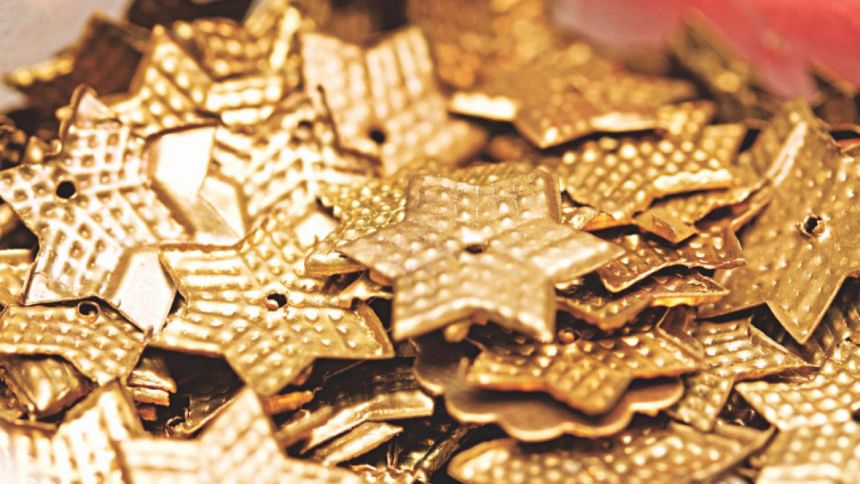 PEARL BUTTONS
Pearls are a classic since they have been in fashion for as long as you can imagine. Pearls look fantastic on whatever kind of clothing you choose to wear. If a piece of fabric seems incomplete, just sew or glue some pearls on to it. Pearls are often used to add a bit of panache to shirts, tops, kameezs, blouses and even pants.
Lately, people have been adding pearls to the sleeves and the collars of shirts, tops and kameezs. You can now find pearls of different colours and sizes to match your outfit. You can even find metallic pearls for that extra shine.
STONE BUTTONS
Stone buttons come in a wide variety of colours and designs. You can choose the size of your buttons, as they range from single stone buttons to larger, more intricately designed ones. Stone buttons are the simplest way to make an outfit look dashing and luxurious. Whether you choose to adorn your neckline with them, or add a few stone buttons to your sleeves, you can never go wrong with them.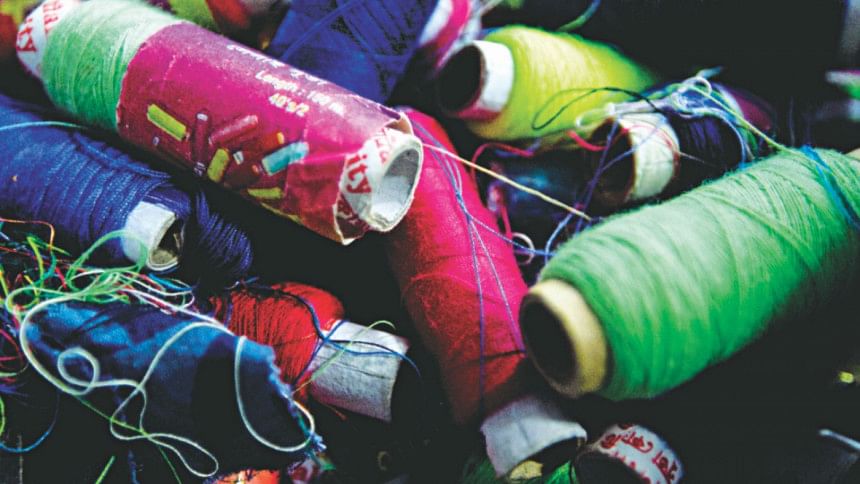 FROGS OR MANDARIN BUTTONS
Mandarin buttons were trendy a few years ago, but they deserve a comeback. The use of mandarin buttons, as the name suggests, began from China, where they are used for both men and women's clothing. These buttons are knobs made of knotted strings that come in a variety of colours and sizes. Not only do Mandarin buttons look great with high collar and Mandarin and surplice necklines, but also look unique with kameez and dress slits.
PLASTIC BUTTONS
When someone says plastic buttons, surely circular, flat 2-hole or 4-hole buttons are what comes to the mind. Even though flat buttons have been the most common kind of buttons used in clothing for both men and women, novelty plastic buttons rarely get any attention. These buttons come in unusual shapes such as anchors, flowers or butterflies, that can add a touch of quirky personality to your outfit. These buttons work best with printed shirts or georgette tops as they can grab attention right away and may win you a compliment or two.
CLOTH BUTTONS
These buttons are probably the cheapest because you can just ask your tailor to wrap some cloth over absolutely any template. You can go crazy with these buttons as these are massively customisable. You can wrap your buttons in crazy colours to go with a plain outfit. You can also glue some beads over the wrapped buttons to jazz them up and style them with kameezs, kurtis, tops and pants.
Button shops are quite the wonderland as you can get lost between the rows of jars full of colourful and sparkly buttons. Even though it may seem tempting, try not to go overboard with them. Different shops have different collections; hence, it would be wise to check as many shops as possible before deciding on the right buttons for your outfit. You can find a wide variety of buttons in many markets near you such as Priyangon, Chandni Chawk, Gausia, Banani Super Market, Gulshan 2 DCC market and HM Plaza at a price range of Tk 50 to a few hundred per piece.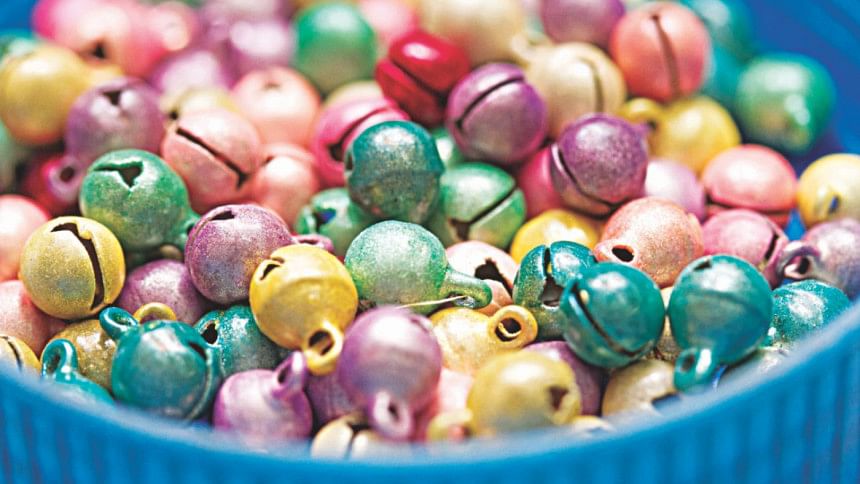 Photo: LS Archive/Sazzad Ibne Sayed