A peek into Shanta Lifestyle's luxury comfort dreams
Are you ready to make your home a reflection of your personal aesthetics? If yes, Shanta Lifestyle should be your destination. On 3 September, Shanta Lifestyle had a spectacular inaugural event at their Experience Centre at Shanta Forum, where they debuted their collaboration with four illustrious organisations: Space Couture, Porcelanosa, Berger and CuellarStone.
Shanta Lifestyle was founded in 2022 with the intention of providing a comprehensive interior solution. The organisation began its journey by bringing luxury furniture from internationally renowned brands and has since branched out to include tiles, sanitary equipment, home accessories, modular kitchens, lighting, automated home services, walk-in closets, and more.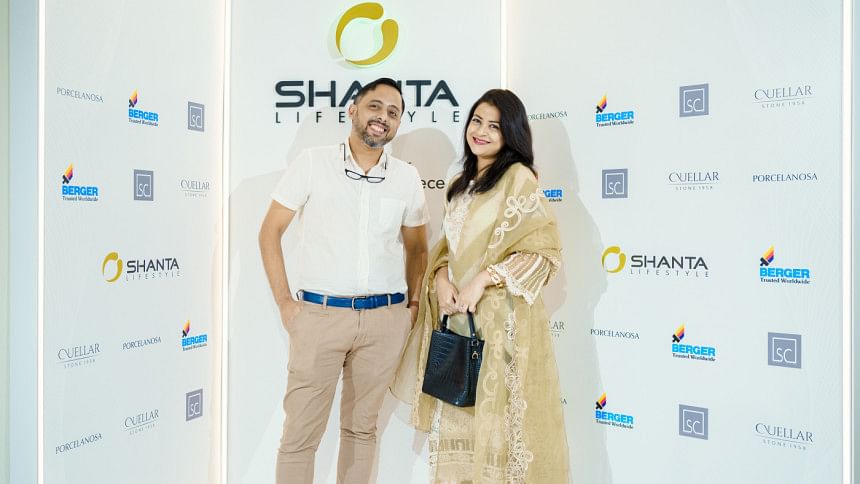 "Furniture isn't just a necessity anymore, it's a reflection of one's personality. Understanding this need, we are working relentlessly to bring all elements of home décor under one roof." said Jane Alam Romel, Chief Marketing Officer at Shanta Lifestyle.
Currently, Shanta Lifestyle is in collaboration with around 200 different interior décor brands across eight distinct industries. What sets them apart from other imports is their dedication to personalisation; to provide what clients desire from global manufacturers. The addition of Space Couture, Porcelanosa, Berger and CuellarStone through a dynamic initiative is a positive development for the Shanta Lifestyle brand. Romel explained further on this and opined, "Our concept is to convert customer's visualisation into reality. This will be a luxury comfort for them."
Now, if a customer visits and requires guidance on interior design or furnishings in the Shanta Lifestyle Experience Centre, they will be able to speak with a consultant from one of the new partner brands. These consultants will be available to guide and help find whatever the customers need, from tiles and paint to appliances and furniture. Therefore, one will not need to search arduously for different service in various places. Through this, Shanta Lifestyle is uplifting the benchmark for the service they will provide to their dedicated customers.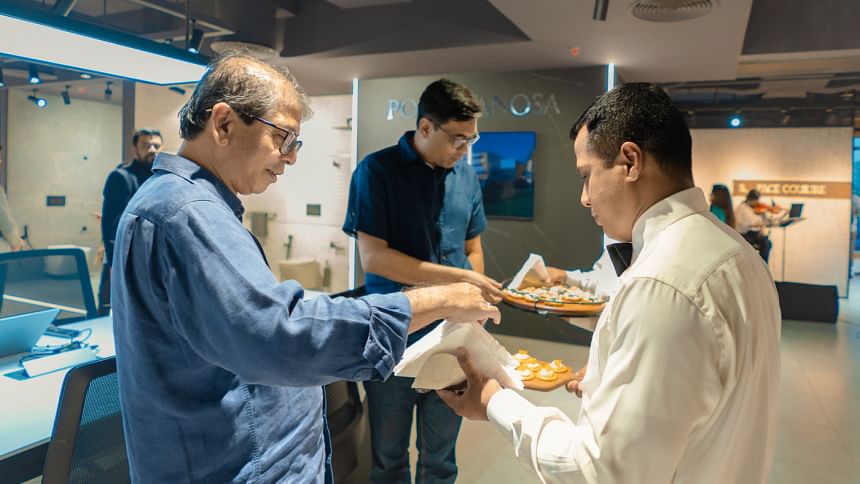 Suffice to say, the collaborations between Shanta Lifestyle and its new partners are set to sail high. For their future goals, they have two more famous brands lined up to be partnered with soon and are eager to expand their current showroom. With more of such ingenuities, the interior design industry will be revolutionised, allowing Shanta Lifestyle's most valued customers to benefit from a streamlined, all-encompassing service that will turn their homes into oases of luxury.
Essentials:
Website: https://shantalifestyle.com/
Facebook: https://www.facebook.com/shantalifestyle/
LinkedIn: https://bd.linkedin.com/company/shanta-lifestyle-limited