Home and Displacement: Moving Artwork by Gazi Nafis Ahmed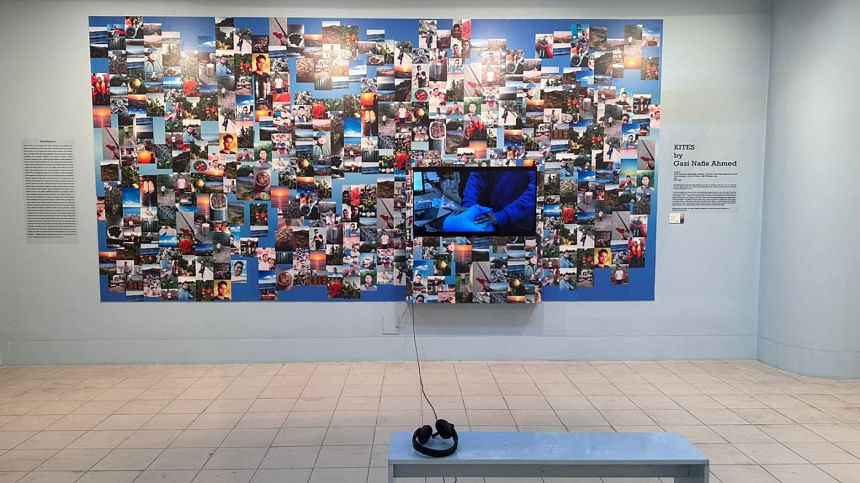 Global preference for new and mixed media has artists across the world adapting to create pieces that are both socially engaged and digitally comprehensible. As a country, Bangladesh has always encouraged its artists to dig deeper into the country's unique social systems, while also pushing their limits to bring in contemporary technological trends into their creative expressions. In keeping with the above vision, the 19th Asian Art Biennale 2022 has decided to go with the theme of Home and Displacement, as a tribute to those who were forced to migrate across the world, redefining the concept of home forever.
Gazi Nafis Ahmed is a Dhaka based artist who enjoys researching social realities and codes associated with them in fluid and playful terms, primarily using photography and video. Inspired by real-world concerns and fantasy, he digs into different spaces & times. A number of degrees in the UK, Denmark and Spain, and several prestigious global awards later, Nafis is back in Dhaka and was recently selected to present his work "Kites" at the 19th Asian Art Biennale 2022.
The art installation uses "found" photographs, vernacular photography and a video installation with sound, in a seamless fusion of the senses. There is a collage of pictures on the wall with a video at the centre to complete what looks like a kaleidoscope of emotions. "I am playing a puzzle and on the same lines I am studying the stories of Babul, a Bangladeshi immigrant in Spain without legitimate papers or permits, through this installation," says an enthusiastic Nafis. The video was shot during the artist's residency program at Hangar, Barcelona and has the protagonist recounting his arduous journey to Spain and his covert, veiled life there. Babul is seen peddling souvenirs on the cobbled streets of Barcelona, for a meagre profit. He is only one, among countless other nameless, undocumented individuals who make their way, by choice or otherwise, to the coveted European content through illegal ways, taking up throwaway jobs for pittance.
Nafis used the internet, social media and Babul's cell phone to step into a lively global "found" and vernacular photo community. Working his magic, the artist gave new meaning to the pictures, reproducing what millions of migrants go through in search of what might be a better life. The artwork is powerful and defies convention. It connects with society and the environment in a moving display of creativity and brings to life Babul's profound words- "We are like kites, if we don't keep moving, we will fall."