Of caries and cavities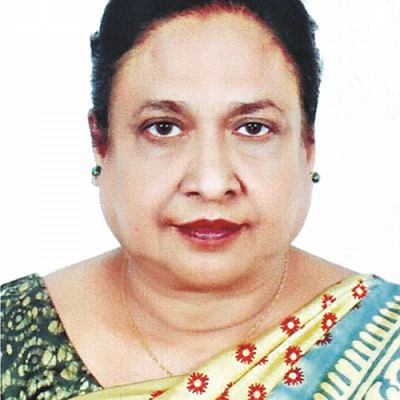 Of caries and cavities
Dental problems are tended to once they occur. But, would it not be better if we were more knowledgeable regarding the looming troubles around our oral health and could take precautionary measures?
Of course!
Caries and cavities are very common dental ailments afflicting people all over the world, of all age groups. Professor Dr Hosne Ara Begum, Periodontology & Oral Pathology, and Principal at University Dental College & Hospital, provided her expert opinion on this matter.
What are caries and cavities, and how are they caused?
When we consume food, especially sugary food, leftover particles accumulate around the teeth and cause caries and dental cavities. The sugars react with organisms found in the dental plaque producing lactic acid. This acid then reacts with the surface enamel of the tooth to cause dental caries.
Enamel surface is the hardest and toughest coating of the tooth. If breached by organisms, tooth decay results.
Dental caries is the initial stage of tooth decay. If left untreated, it worsens to cause cavities inside the tooth, which can even have deadly consequences.
What are the symptoms of caries and cavities, and how can they be cured?
In the insipient stage, caries causes a white chalky lesion coating the teeth. At this stage, it can be cleaned and further damage can be easily prevented. However, no pain is felt during the formation of cavities. Once the damage is done, victims will face sensitivity and immense pain. In some cases, it can be mended by the use of caps and root canal. But in other instances, the entire tooth may have to be extracted.
Visiting the dentist once in every six months is recommended.
What preventive measures can be taken to avoid this malady?
Firstly, it is of paramount importance to routinely brush twice a day, followed by interdental flossing and rinsing with mouthwash. Rinsing should be done after every meal, and if possible, with warm water and salt.
Look for toothpaste and mouthwash containing fluoride, as this increases the strength and resistance of the teeth.    
Secondly, a change in diet can be highly beneficial. Sugary food containing high amounts of sucrose is a prime source of caries and cavities. These include bread, biscuit, chocolate, juice, carbonated beverage, crisps, and pasta.
Fine grain sugary food is also harmful.
Instead, people should be encouraged to consume food of more fibrous nature. Uncooked vegetables and fruits play a vital role here. Apple, guava, carrot, tomato, lettuce, spinach, radish, and cucumber are all good for the teeth. These work as natural cleansers for the mouth.
Is there any risk group who are more susceptible to the formation of caries and cavities?
It can happen to people of all age groups but some factors make it easier  to form. Some people have deep fissures and pits inside the teeth, especially children. They are at higher risks of accumulating food particles in there. Teeth filling can overcome this problem.
Wearing artificial teeth in the form of denture or caps can make one more susceptible to damage. These must be checked and cleaned on a regular basis. Having irregular and rough internal surface of the mouth is another risk factor, and such people should be extra cautious.
Do you think people are sufficiently concerned about oral hygiene in our country?
Absolutely not! Although the awareness among people has improved, the majority of people are still unaware of the importance of dental hygiene and health.
Dental infections can cause problems talking, eating, digesting and complications in the liver and kidneys too. In extreme cases, it can also lead to oral cancer.    
Apart from that, people find it normal to be diagnosed with dental problems after a certain age. However, they must know that if taken care of properly over the years and treated when required, a person can have functional teeth as long as they live. 
What are your remarks on the campaign "BDS nah to daater daktar nah"?
Without a BDS qualification, it is not possible to become a dental surgeon. As surgery is a highly technical task, an assistant is required. Sometimes these assistants assume that they can perform the task themselves.
However, people already suffering from dental problems fall prey to these quacks. They are left with incomplete and wrong treatment, which further aggravates the problem. Some so-called dentists even use poisonous chemicals for tooth filling, which lead to fatal consequences such as oral cancer. So, this shall be stopped.
Photo courtesy: Professor Dr Hosne Ara Begum