The trusty petroleum jelly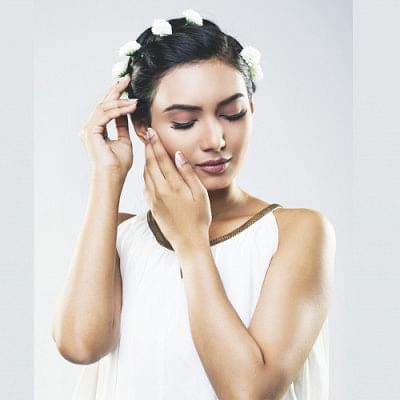 Petroleum jelly is one of those things that can be found in every household. In fact, it is hard to not have some version of a memory of your mum applying it all over your dry skin, or chapped lips, when you were younger. It's a one-stop solution to all your dry or dehydrated skin issues.
Here are a few more extra things you can use this amazing balm for!
REMOVE EYE-MAKEUP
Just apply some of it to the lid of your eye, and then gently wipe away using cotton pads. Be careful not to get any into your eye.
EXFOLIATE THE LIPS 
Combine sugar and petroleum jelly, and then rub it gently onto your lips for a few seconds to get rid of any flaky/dry skin. Wash it off and apply some of the same balm to your lips to keep them hydrated.
TAME THE BROWS
If you forgot your favourite brow product, or want a more natural finish, then apply some clear petroleum jelly with your finger or spoolie brush to smoothen out your eyebrow hairs.
SUBSTITUTE THE HIGHLIGHTER
Just take a little bit of the product and apply to your cheekbones and the ridge of your nose for a natural dewy finish.
PREVENT HAIR DYE SPILLOVER
If you often use store bought hair dyes, then you are aware how difficult it is to get rid of the dye, especially from the forehead and the back of the neck. Apply a layer of petroleum jelly around your hairline, the top part of the ears and the back of the neck before dying your hair. Cleaning up becomes easy and you do not end up looking like you accidentally ran into a wall.
MAKE PERFUME LAST
Apply small amounts of petroleum jelly to your wrists, and the back of the ears before applying perfume there. The jelly absorbs the fragrance, making it last longer.
PROTECT YOUR CUTICLES
In order to protect your nails from cracking, or having dried fingertips, apply a small amount of petroleum jelly to your cuticles before going to bed.
ADD LASH LUSTRE
 If you suddenly realise you are all out of your favourite mascara, put small amounts of petroleum jelly on your lashes instead to make them pop.
Photo: LS Archive/Sazzad Ibne Sayed