Nurturing warmth with sweet freeze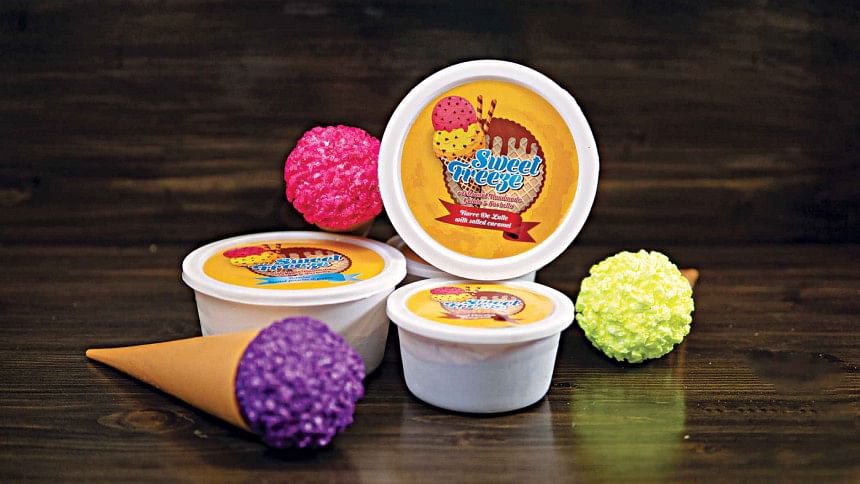 To bring the vibrancy and raw freshness of the ingredients of gelato, there is a new restaurant in town known as Sweet Freeze. The owner, Amani Mulk, carried out psychoanalytic research on the nature of milk, which is a food of nourishment for all of us.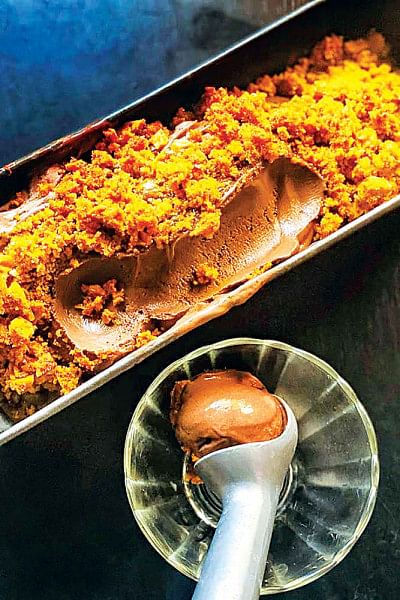 From childhood all the way to adulthood, milk is something we all deeply crave given its texture and taste. Butterfat, the fatty portion of the milk, gives the tongue a refreshing sense of being nurtured and comfort.
A purposeful business decision, she did considerable research to try to bring something new into the Bangladeshi ice cream market, and being a certified expert gelato-maker herself, using local and international ingredients, the foundation of Sweet Freeze as a home delivery service commenced in June 2020 during the raging pandemic.
"I had no expectations in the beginning," remarked Amani, when asked about the initial drive in sales. "Deliveries started to spike largely due to word of mouth as my friends loved it and slowly, the news spread very fast."
Using dry ice to deliver the orders to places near and far flung, she had 2-3 delivery cars at her disposal and even now, delivery services are available. Orders can be customised at one's humble request. Using deshi flavours, her chocolate gelato was a large hit amongst her friends and acquaintances paving the road ahead for the brand. Her subsequent success led her to open up her own shop in October 2020.
Everyone loves sweetness and that is what Sweet Freeze relies on — the authenticity and freshness of sweetness. No artificial flavouring is used. Fresh fruits, fresh pasteurised farm milk, and fresh ingredients are used to deliver the raw sweetness that many of us deeply crave for in desserts.
Gelatos are always preferred and one of the seasonal flavours, mango, has had a large dedicated following. More flavours will be launched, notably the vanilla bean gelato in February. It is derived from vanilla beans, the second most expensive spice in the world, imported all the way from Madagascar.
Currently, there are three flavours, which are all highly popular. The one highest in demand with a dedicated and growing fan base is the Chocolate Honeycomb, which has a good chocolate undertone embedded in it. Bursting full of a festivity of refreshing flavours, it encourages everyone who loves chocolate into having more.
The pistachio flavour involving roasted pistachio and praline is derived from fresh pistachio nuts and is for those who have an inclination towards a lower range of sweetness. Intensified by its pure ingredients, the flavour has a denser and richer texture.
Cream gelato or Fiorre de latte, as it is called, is a wonderful dish, which delivers a clean and charmingly relaxing feeling after having it. Creamy and milky at the same time, it delivers the best blending of flavours.
Except for Sunday, Sweet Freeze is open throughout the week from 5PM to 12AM.
Address: Plot 48/49, Road 52, Gulshan 2, Dhaka 1212
Phone 01710239712, 01730340350
Facebook: https://www.facebook.com/sweetfreeze20
Instagram: sweetfreeze20
Photo Courtesy: Sweet Freeze