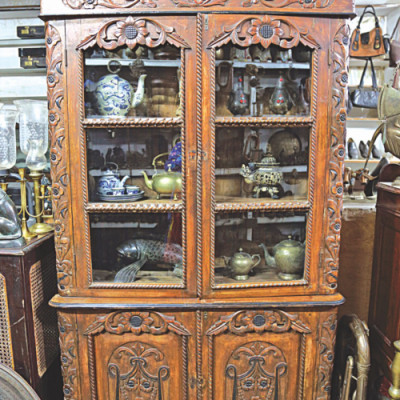 Furniture plays a major role in our home design. Fortunately there is a lot to choose from, ranging from modern, sleek designs to classic pieces. Our choices will depend on personal taste, but there needs to be other considerations as well.
Furniture has three basic functions: seating, sleeping and storage. It can also efficiently divide space. Within a large room, we want to create a cosy seating area or group seating at the other end of the room. The key is not to block sources of natural light when dividing space with furniture. Some things never go out of style, such as the classic combination of bright sunlight and cool blue colour reflecting on pure walls. For home design, combine simple colour and clean architectural lines to complement the beauty of a contemporary and traditional approach. Minimalist décor or new change can turn your home into something new. There are different styles of furniture; generally three styles are considered: traditional, contemporary and country.
For centuries, basic furniture pieces have remained the same. People have been using chairs, beds, cabinets and tables to meet their needs to sit, lie down, store possessions and prepare and eat food. But the style of this selection of furniture has changed significantly throughout history. Authentic teak furniture is the standard of outdoor furniture that all other woods and materials compare themselves to. While owners of weather-proof aluminium, metal or other type of wooden outdoor furniture scramble to cover or store their furniture when bad weather hits, you can sit in and enjoy coffee if your outdoor furniture is made of teak. Teak wood can be exposed to the elements and still stand firm and look good.
Traditional-style furniture takes its design cues from furniture made before 1900. Traditional sofas and chairs are often upholstered with heavy and rolled arms. Some sofa backs are button-tufted with nail-head trim as well as fringe and cord trim and other fine upholstery details on the cushions and frame.
Contemporary style furniture starts from 1900 to the present day. Contemporary furniture designs are streamlined and incorporate natural material such as wood and stone or glass.
Country style presents out of the urban style. Every country and culture presents a different style of country furniture. During festive times, we need a makeover for our home décor. Investing lots of money for furniture is a very easy solution for radical change. As a designer, one of my favourite locations is the Gulshan 2 antique market. Generally popular among expats, very few Bangladeshis are seen collecting furniture and artefacts from there.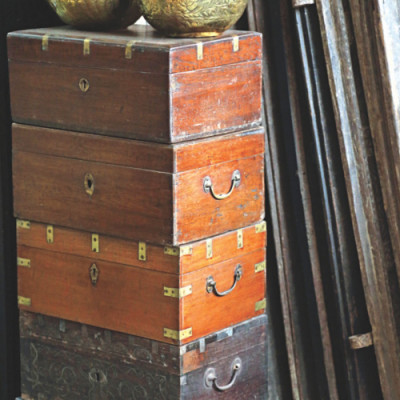 Traditional wooden chairs with cane weaving are ideal for the corner of your living room. You can even arrange a group seating area with this furniture. Colonial design dressing tables are also a lovely attachment for your foyer. 
A long traditional wood-carved bench adds a dramatic touch to a family living room. Actually, these Burma teak benches are known as "Shinduk" in Bengal provinces. Old doors and windows are also fabulous attachments at the entry or stairway. 
It is worth looking into collecting your own traditional historical iconic furniture. Our cane and wicker furniture is also very natural, so a cane or wicker sofa or dining set can make the place a little lighter.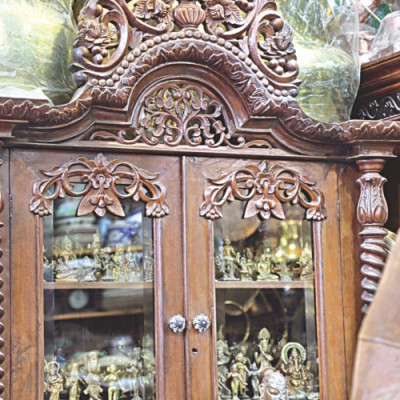 Teak brings a warm feeling to us. For a long time it has carried a deep welcoming feeling for residential décor. People in Asian countries are fond of the warmth of teak. Teak brings out a classical gorgeous vibe and enriches our homes.
By Nazneen Haque Mimi, Interior Consultant, JOURNEYMAN 
E-mail: journeyman.interiors@gmail.com
Photo:  Masuma Pia
Special thanks to Shohag Handicrafts