Equality through DIGNITY
The Manusher Jonno Foundation, a non-governmental and non-profit organisation, has been running a nationwide campaign, Equality through Dignity, since 2012, to raise the status of women and reduce discrimination and violence against them. The campaign aims to change the existing and generalised negative perception of women by highlighting their contribution to the family, community, and state. Based on this understanding, on Thursday, 19 February, 2020, the Finance Minister, AHM Mustafa Kamal, affirmed in a dialogue, 'Formal Recognition of Women's Unaccounted Contribution,' and that he will make a reference in his budget speech about women's unaccounted work and the importance of recognising it. He also said we should put our heads together to find out how this can be done.
And hence, based on this positive note, and in anticipation of the upcoming International Women's Day, we spoke to Shaheen Anam, executive director, Manusher Jonno Foundation to learn more about equality, reduction of domestic violence, inclusion of unpaid labour into the GDP, feminism and its future prospects.
LS: Equality through Dignity — Will you please brief us on the campaign and its capacity?
SA: Equality through dignity, a National campaign, was launched as a response to the rising violence against women and girls in Bangladesh. We believe that violence happens because women in our society have lower status compared to the men and position in the family and society can be improved via recognition of their contributions in all dimensions, from housework (less visible) to formal labour (more visible). Our conviction is that recognition of economic contributions has direct connection to the reduction of domestic violence and the status upgrade of women at large.
LS: Most homemakers perceive 'housework' as no work at all. Do you think this is detrimental for their mental well-being?
SA: You are quite right on this note. Most homemakers stay depressed because, according to their perception, housework is an insignificant job — it adds no value. The situation is made worse by the added sentiments of the patriarchal society, which is unbecoming — compelling women to be the primary caregivers, carrying out domestic work all by themselves, just because it is customary.
We, on the other hand, want to prove that housework is indeed very important and that no work in the world can be properly executed without taking care of the home first. We need these facts to be acknowledged. We hope to change the archaic mind-set and encourage people to value women's work, no matter if they work at home or outside.
LS: The Manusher Jonno Foundation has been promoting the Satellite Accounting System to be able to quantify unpaid labour. Can you please elaborate on the system and reflect on its outcome?
SA: Household Satellite Accounts, measures the unpaid work in the domestic scenario, such as caregiving to the young and the elderly, domestic work such as cooking, washing the dishes, cleaning the house, caring for poultry, livestock, etc., which are unaccounted for in the standardised System of National Accounts (SNA). The results of the Satellite Accounting System allow us to highlight the estimation of women's contribution in GDP — through a systematic calculation that places economic value to unpaid work done by homemakers.
This is a proposal and mostly resembles a shadow accounting system, or simply said, an alternative reporting method. The Satellite Accounting System has already earned state level recognition in few other countries like Mexico, Kenya, certain states in India, Nepal, etc.
Regarding the outcome, there has not been any wide research as of yet that helps connect the rise in the status or dignity of women to the inclusion of unpaid labour into the national accounts or GDP. Till now, this has just been a hypothesis, but we also believe that if backed by strong campaigns by the state and the media, the hypothesis can become a certainty.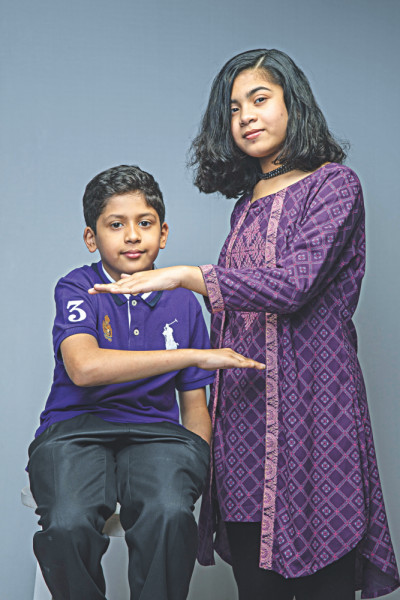 LS: This brings us to our next question. How can the media and government help in this regard?
SA: With a strong campaign system put in place, the masses will be aware of women's unpaid contribution and learn to value it. For example, let's imagine a rice production system has 22 activities, where at least 17 are performed by women. But finally, when the farmer goes to the market, sells his crops and gets the remuneration — he never comes back home to thank his wife for her contributions. We want that respect; we want the farmers to learn to value his wife's contribution.
We want the media to think in the same line and understand the importance of recognition and how it helps raise the status of women in society and have a positive affect against domestic violence. We should not be the ones to always push the agenda to the frontline, sometimes the media and the state need to take steps on their own, and only with this collective effort can we establish a system that values women's unpaid contributions to society.
On the state level, the success has been apparent. We never had any Finance Minister mention that women's unaccounted work should be recognised. This time, it will be the first when an important government figure mentions the contributions of the homemakers and gives it recognition, during the yearly budget announcements. We consider this very fact as our success, or at least baby-steps towards a more gender equal and progressive future.
And there's so much more to be done. We have already mentioned the Household Satellite Accounts System. It is time that the next process is put into action, such as a time-use survey by Bangladesh Bureau of Statistics (BBS) to deduce women's the exact activities not being included in the GDP.
The Gender Responsive Budgeting (GRP) in all 44 ministries needs to be assessed through a more gender approachable lens. The state must make sure that the allocations of resources are going to the right places, helping to better the lives of women. For example, services that reduce the drudgery and help women to actively take part in the calculation of GDP — such as professional child rearing services, care for the elderly and the sick, efficient stoves and infrastructural support such as easy access to health care centres, drinkable water facilities etc.
All these, if put into place, frees time for the women, encouraging them to work outside of their homes and become financially independent, ultimately allowing their labour (contributions) be recognised.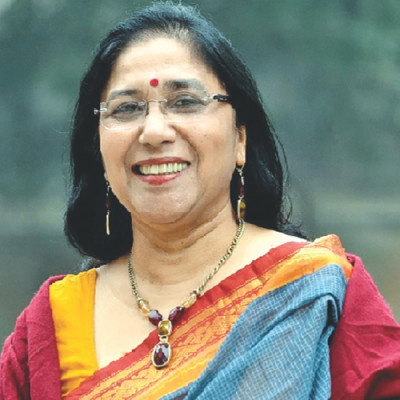 LS: One of the most pressing concerns of the 21st century is child marriage. In your opinion will the raise in the status of women, have any effect on its eradication?
SA: Yes, of course. Because when women's domestic work is not recognised, parents feel the pressure of poverty, insecurity, and hopelessness. When the status of women is raised and they have more choice, they do not become a burden to the family. This definitely negates the pressure of child marriage because women are no longer looked down upon as a burden.
LS: For tangible empowerment to take place what else must be done?
SA: For empowerment to make a significant impact, the social, economic, and political environment must change in parallel lines. Improvement in one segment with a lag in another will only slow the process. For a certain class stratum, the empowerment has been achieved, or at least the process has begun to take effect. There's a stark contrast between middle class educated women and women who have little to no education, or skills. While educated women from the middle class have achieved a level of social, political, and economic empowerment, their less educated sisters lag behind in basic decision-making options. Their lives are insecure; they face discrimination and violence at home and outside. They still feel insecure about getting on a bus, worrying that they might get abused on their commute. The government can take many steps to ensure security, improve education and skills and options of these women and girls.
LS: What does feminism mean to you?
SA: To me, feminism is to challenge the patriarchal system. I always believed that a feminist should support equality between the genders and put on a stance of non-discrimination against men, women, class, and gender across the entire spectrum.
LS: It is probably safe to say that we have come a long way forward in terms of the recognition of feminist beliefs, but then again why does misogyny still exist, and that too, in such a large scale. Where have we failed?
SA: I think it's mostly because social values have deteriorated over the years. The youth today are suffering from alienation, frustration, unemployment, drug addiction, pornography, and so many other negativities. The total impact, an unsolicited amalgamation, has helped to cripple down the value system. We must work in this respect and also, work our way to rebuild it.
LS: You have been a human rights activist for such a long time. Is there any significant change that you have noticed? Any frustrations?
SA: Women are heading into unchartered territories, climbing mountains and even flying jet planes — this is certainly laudable. However, this is from a certain class where the women have received education and support from their families.
Sadly, society's attitude towards women at large has not changed as significantly. Even today, when a girl is born, many parents are not happy, child marriage is one of the highest in the world, sexual assault on women is seen as "her fault" and a woman's work burden and child care is not shared.
LS: According to your point of view, how can patriarchy also harm men?
SA: Patriarchy has a huge negative psychological impact on men. They are under constant pressure to be the bread earner of the family. The common saying is: "If I am the bread earner, then why should I pay heed to another?"
This immense pressure to produce and feed the family makes the man arrogant, defiant, and domineering. So, in order to ease their burden, we must let them know that women and men can and should make equal contributions to the family and society, reducing the mental and physical burden on the former.
Interview by Mehrin Mubdi Chowdhury
Photo courtesy: Shaheen Anam/Manusher Jonno Foundation
Photo: Sazzad Ibne Sayed
Model: Dayyan, Rania