7 most fascinating caves around the world
Caves have always allured mankind with veiled mysticism and a promise of adventure. From our stone age ancestors looking for a suitable refuge to modern human beings out for an unforgettable adventure, caves have satisfied our species for time unknown. Here is a list of the 7 best caves that are the very definition of awe-inspiring beauty and can be the perfect travel destination for both casual and adventurous travellers alike.
Reed Flute Cave, China
Also known as the 'Palace of Natural Arts', the Reed Flute Cave of China is one of the most stunning caves and has fascinated visitors for more than a thousand years. The name of this famous cave comes from a reed used for flute production that grows outside this marvel of nature.
The cave is famous for its beautiful flowstone formations illuminated by colourful lights and curious scriptures containing poems from the Tang dynasty dating back to the 8th century. The grotto known as the 'Crystal Palace of The Dragon King' is also a special attraction in this spot. The cave is just five kilometres from the Guilin City in south China and can be reached by taking the city bus route three.
Waitomo Caves, New Zealand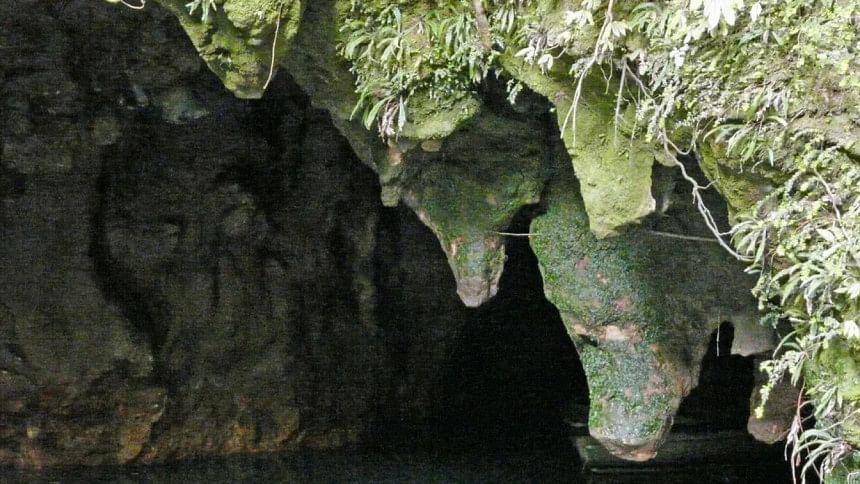 This unique Waitomo Cave system of New Zealand secures the second spot on this list for its distinct fluorescent fauna that can be found on the cave walls. The abundant glow worms found in the three caves of Waitomo are known for creating a surreal environment of a glittering starry night sky deep inside the bowels of the earth.
In addition to the enchanting scenery, the caves are a complete adventure package with an underground river system and a couple of spectacular cascades. Visitors must travel 200 kilometres south of Auckland to reach Waitomo where rafts can be hired for an incredible journey.
Son Doong, Vietnam
It is impossible to make a list of the most fascinating caves without including the largest one of them. With an astonishing nine kilometres length and 200 metres height, the Son Doong cave of Vietnam contains numerous wonderful speleothems, a geological formation by mineral deposits that accumulate over time in natural caves, reaching up to 70 metres. This vast cave also features isolated ecosystems, a weather system, a collection of unusual flora and fauna, and fossils that are estimated to be 300 million years old.
The cave is primarily used for scientific research and can be visited only with the permission of the Vietnamese authorities. Potential visitors must apply for a permit and wait for several years, as the authority only allows around a thousand visitors per year.
Kungur Ice Caves, Russia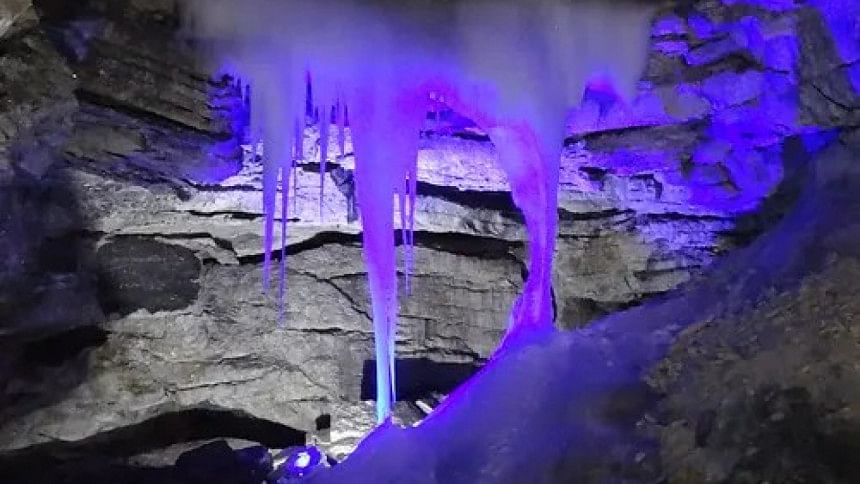 Known for its astonishing permanent ice formations, the Kungur Cave is a pearlescent marvel located in the Ural Mountains close to the town of Kungur. This popular tourist attraction never fails to allure thousands of visitors every year with dozens of its underground lakes, icebergs, and hoarfrost illuminated by laser lights.
The Kungur cave also offers special events like 'A visit to Father Frost', 'In search of Yermak treasures' and 'An unusual adventure with the baby mammoth' for children. Travellers may take a bus from Kungur town, get off at Filippovka and follow a trail to reach this fascinating destination.
Majlis al Jinn, Oman 
The Majlis al Jinn (literally, "meeting place of the spirits"), located south-east of Muscat, is one of the largest cave chambers known to us. As an attraction of the remote Salmah Plateau, the Majlis al Jinn can offer its visitors isolation, serenity, and deafening silence.
Only accessible through three small openings in the ground formed by millions of years of rainwater erosion, this cave is a natural wonder with 340 metres length, 228 metres width, and a 120 metres drop from the entrance holes at its unique domed roof.
A local legend about a woman named Salmah who enraged a powerful one-eyed Jinn can also be found in explanation of this cave's formation. Legend has it, the Jinn threw three lightning bolts in his fury but missed the woman and the cave was formed where the lightning hit the ground. Hiring a 4WD vehicle in suitable weather is the only way to visit this isolated spot.
Ajanta Caves, India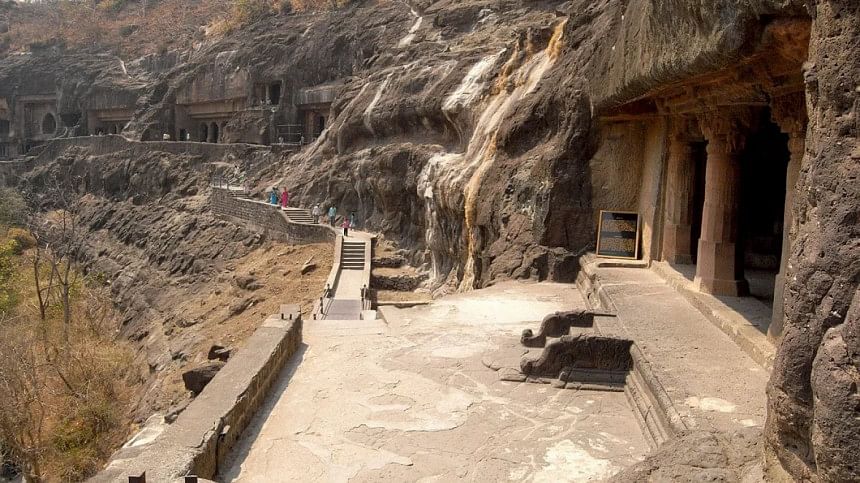 The only entry on the list from the UNESCO World Heritage Site, the Ajanta Caves are thirty man-made caves located in the Aurangabad district of Maharashtra. Comprising numerous Buddhist sculptures cut from solid rock deposits, these caves are a true testimony to the unbelievable craftsmanship, skill, and talent of mankind.
The paintings found here are some of the best-preserved remains of ancient Indian history and are often regarded as the first examples of unique Indian art. Travellers may take a flight to Jalgaon airport or reach Aurangabad by bus or train and take local transport from there to reach this wonder created by our forefathers.
Blue Grotto, Italy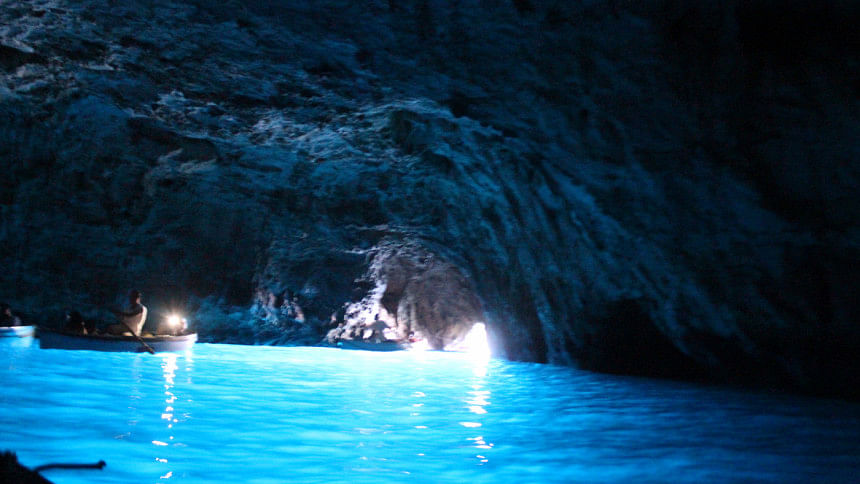 The stunning Blue Grotto, located on the coast of Capri Island, was once infamous among sailors as a place haunted by witches and sea monsters. The tiny entrance of this sea cave, which visitors need to pass sprawling on a rowing boat, filters the sunlight in such a way that it creates an azure blue hue in the water earning this sea cave its popularity.
Visitors can reach this dreamy cave once avoided for superstition by bus from Anacapri or by boat from Marina Grande. Make sure you get there early as this famous tourist spot will definitely attract a crowd later in the day.