YouTuber DuB Bridge faces backlash after pretending to live like Jeffrey Dahmer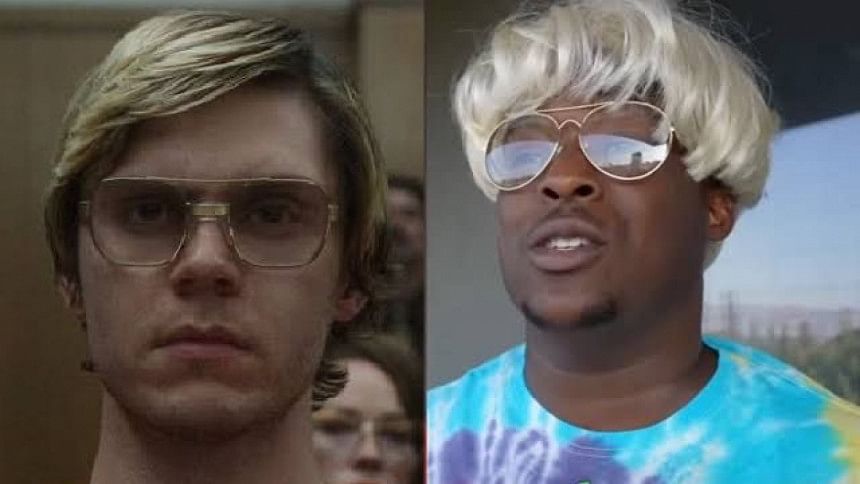 YouTuber DuB Bridge has recently come under fire for posting a video titled "Jeffrey Dahmer For 24 Hours…" where he pretends to live like Jeffrey Dahmer for a day. The infamous serial killer and his story has been a trending topic over the past few weeks since Netflix released Monster: The Jeffrey Dahmer Story last month. The series focuses on Dahmer's life, the heinous crimes he committed between 1978 and 1991 and his capture, trial, imprisonment and eventual death.
The success of the series has prompted many content creators to make content about it including Bridge whose YouTube channel DuB Family has over a million subscribers starts the video by talking about the Netflix show and Dahmer and then the camera pans away, after it comes back, Bridge is seen sporting a blond wig and Dahmer-style glasses. He proceeds to tell the cameraman how he is Jeffrey Dahmer and offers him a drink that is implied to be laced with something. This is followed by a few more sketches. The first one shows Bridge dressed as "Dahmer" going to a department store where he tries to convince the employees that he is Jeffrey Dahmer. He then goes to a drive through where he does the same and finally goes to a friend's house where everyone looks at him in bewilderment, he even pretends to lace his friend's drink who pretends to pass out. Basically a few things Jeffrey Dahmer was notorious for.
The video has been viewed over 200,000 times and although the sketches were meant to be light-hearted, it has faced severe backlash. The series brought to us Dahmer's story but it also sheds light on his victims and their families, giving us an idea about the insurmountable damage his actions have caused them. People are appalled by Bridge's lack of respect for the victims and are calling him out. Viewers have also pointed out how this is a highly sensitive and inappropriate topic to joke about. In addition to that, Bridge, being a person of colour, pretending to be a white serial killer who mostly targeted people of colour add a further layer of complexity to the whole situation. The YouTuber has tried his best to diffuse the whole situation by stating how the whole thing was meant to be taken lightly but people are just not having it.