Young comedians resurrecting the stand-up comedy scene in Bangladesh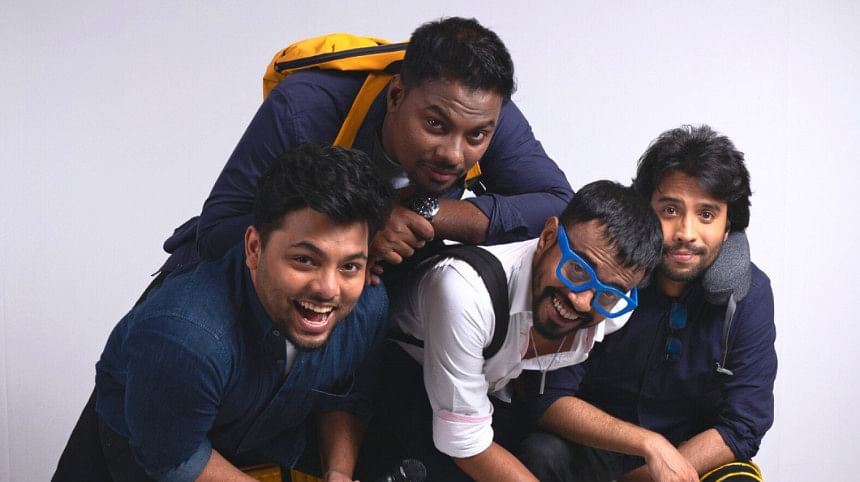 As connoisseurs of comedy would like to say, "the stand-up comedy scene in Bangladesh is still in its infancy." But what does it actually mean? It might be because of the lack of freedom of speech, easily offended ego of the audience or the performers or maybe the lack of open-minded approach of the crowd in general.
Despite such hurdles and social commentary, Amin and Ashik, the stand-up comedy duo are working on the art of comedy and nourishing the playing field that is stricken with drought. By performing shows nationwide, and promoting young comedians in the process, the duo is breaking the norm of what is funny and what is not.
The Amin and Ashik tour takes place every six months. This year the duo will perform 14 shows in six cities with two new additional stops in Khulna and Cox's Bazar. Amin and Ashik expand their reach by visiting one new city every year. By now, they have already completed 4 house full shows.
Powered by GoZayaan, the tour will pop up in several areas in the capital such as Uttara, Mirpur, Gulshan, and Dhanmondi. They will also perform in cities like Chittagong, Rajshahi, Khulna, Sylhet, and Cox's Bazar. The lineup this year includes Rafsan Sabab and Ananda Mazumder.
Finally, all being said, if this duo's comedy and sense of humour align with yours, then you can surely give them a try. The information on tickets for the tour is given in the link below:
https://www.facebook.com/aminandashik