Runa Khan: Touching lives through Friendship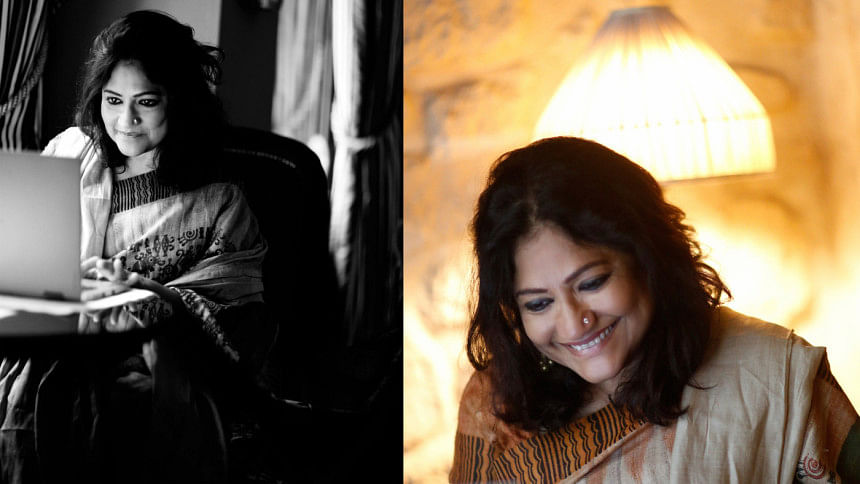 There is a tireless lady who has devoted her life to assisting those in need in the busy cities and rural areas of Bangladesh. A humanist, Runa Khan has had a profound effect on the lives of numerous people and families all over the nation.
Runa Khan, the founder and executive director of the charity Friendship, has had a profound effect on the lives of innumerable people and families in Bangladesh. Runa Khan's extensive practical expertise in teaching, starting small companies, tourism, and communication, among other things, served as the foundation for friendship.
She considers the need for opinions in the world today because she is one of the pioneers in social business. "Climate change is being discussed, speaking out for societal reform, voices discussing the truth of labour. A partnership is the result of the calibre of people, the effectiveness of our resources, and our productivity. However, it is now time for us to use our opinion as a major motivating factor, and I believe we have already done so on a worldwide scale," she continues.
Friendship has worked with some of the most renowned climate change experts, providing them a platform at the World Economic Forum. "I believe that my opinion is being heard across numerous industries, contributing to the promotion of oneness and scaling up in a more socially inclusive way. If you want to create objects that endure, the spirit of societal inclusivity must be present," said Runa.
Runa Khan has been at the vanguard of attempts to fight poverty, inequality, and inequity in Bangladesh through her work with Friendship. The humanitarian is constantly focused on making a real difference in the lives of the people she serves, whether that be by giving essential resources to those who are experiencing extreme poverty, standing up for the rights of women and children, or working to improve healthcare and education in underserved communities.
"My goal was never to get far," she said. "I never had a need for that. I didn't need money because I was already sufficiently satisfied. Power was not something I needed. These are the motivations behind those who aspire to success, but I lacked any such requirements," she said. Her goal has always been to ensure her vision is aligned with the betterment of the people.
The humanitarian graciously continued to respond when questioned about her work-life balance, saying, "My thinking is a tad one-tracked. If I have any thoughts, I try very hard to keep my heart and intellect open so that I can comprehend the situation and proceed appropriately. For me, to concentrate on something, I need a lot of confidence and belief." There were only two responsibilities in Runa's life — first, her family and second, her job, which is why she had to make choices to keep the balance.
She stated, "My pals were understanding of it, but I gave up on meals and coffee with companions, which I missed a lot. I never gave up trying to get a good night's slumber. There are a lot of difficult choices that we need to make but I think we should always opt for the ones that bring us the most peace." She went on to say, "Having fun is easy but being at peace is a constant stride which I try to do. Both my family and work need me so much and I had to make both of them function properly. So, instead of letting values limit me, I built my life around it. I would say that you need to choose what you value the most and just build on that."
In regards to the future of businesses, she claims that many countries worldwide support initiatives and that we should follow their lead. Everywhere you go, there are countless tiny businesses that require assistance if they are to succeed even more. "The government must make use of all available training initiatives to impart new skills to both its employees and those who are deployed overseas. Gaining more information and abilities will enable them to land more respectable jobs where they can make decisions without having their human rights violated."
Her accomplishments are numerous. In addition to her work with Friendship, Runa Khan is also a published author with eight books, six on pedagogy and two on children's stories. She is the Board Member of Global Dignity and Country Chair of Global Dignity Bangladesh, and the Founder of Friendship International, which is working in four European countries, fundraising and building relationships for Friendship in Bangladesh.
Runa Khan has won numerous accolades and recognition on a global scale for her outstanding contributions to humanitarian issues. Among her accolades are the Green Award from Positive Planet in 2016, the Social Enterprise Award from the Schwab Foundation in 2012, the IDB Award for Contribution to Women in Development in 2008, the Rolex Awards for Business in 2006, and the Green Award from Positive Planet in 2016, and the Ashoka Fellowship in 1994.
These awards and recognitions bear witness to Runa Khan's unflinching commitment to changing the world for the better. She has genuinely improved the lives of numerous people and communities through her work with Friendship and other organisations, and her legacy will surely last for many years to come.
Runa Khan advises women of all ages to be powerful and have confidence in themselves in her partying remarks. "Never compromise your morals, principles, or goals. It makes no difference if you are incorrect or unsuccessful. You pick things up quickly and move on. Be tenacious, polite, and dignified. Respect will be returned if it is shown. Men will recognise your position as well as your orientation and centre of mass. Don't be afraid to try new things and don't doubt yourself," she encourages.