How to start your mornings right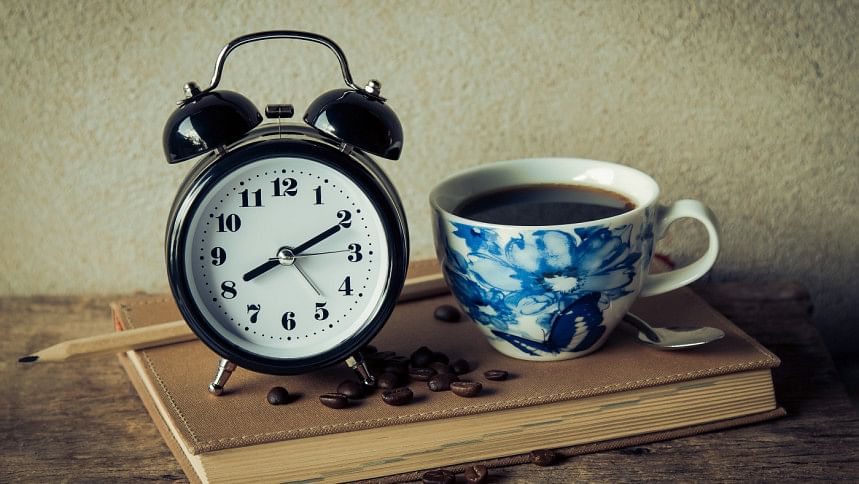 Mornings are not for everyone and most of us take an hour or two to really get a head start on our day, even after waking up from a good 6-8 hours of sleep. As such, advice on getting up early, or joining the 5 AM Club, as it is called, may not be for all of us. Thankfully, there are a number of popular tips to try to start off the day with energy and keep it going throughout the work day.
Meditate
This may seem counter-productive to many people as meditation involves closing one's eyes and concentrating deeply on something. One may feel like crawling back under the blankets and "meditating" horizontally. However, it only takes a few days to develop this habit, even if you start with five minutes instead of an ambitious fifteen and the payoffs are great. Meditation calms the mind and increases focus. The habit also increases attention span, helping people learn and retain things better. They induce feelings of happiness and increase those "a-ha!" moments during problem solving.
Get Incites
Read the morning paper or a book, listen to a podcast or even learn a new activity to get your brain into focus mode. Engaging the mind early in the morning can help keep it active for longer and listening to something insightful can inculcate the habit of listening, making us more empathetic and more creative in the long run.
Morning Kick Off Ritual
Once you have nourished your soul, mind and body, it's time to start the work day. Open every day, consistently, with a ritual that sets you up for productivity. This could be updating your to-do list, noting down the day's calendar, setting small goals for yourself and generally organising yourself to have the most fruitful day, with minimum distractions.
Resist the Email Black Hole
Opening your mailbox will suck you right into its "urgent" whirlpool from which there is no escape. You will find yourself responding to things that are urgent to others, without being able to prioritise what is important to you. It is much better to address the most dreaded task first. Only once the first two or three of the longest or most complex tasks are done, should you allow yourself to open your mailbox to answer work emails.
Avoid the Morning Meeting
This may be easier said than done, especially if you are not in a leadership position but it might pay off to be more vocal about rescheduling that morning meeting. Sitting in on meetings, seminars or conferences can sap you of all the energy these morning rituals will give you, making the start of the day monotonous and demotivating. Opt instead, to reschedule meetings to times when energy levels tend to slump, leaving the more productive times of the day for individual work.