7 essentials for the modern millennial man cave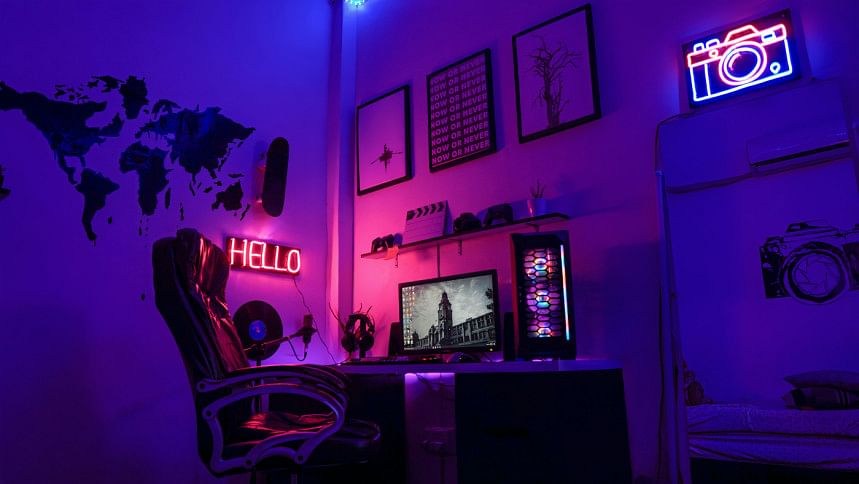 Everyone needs some time alone. In addition, everyone could use a little relaxation. Nothing compares to having a place for ourselves to retire to, unwind in, and enjoy our time when life gets stressful. 'Man caves' serve precisely this purpose, which explains why they are so well-liked. Building a man cave is a combination of smart design, high-tech entertainment and comfortable furniture. So, if you're looking to build a man cave or considering some upgrades for your current one, then here are 7 things you should absolutely nail.
Personalised décor
Some guys pay little attention to walls and paint, but you should still try to make your space look as stylish and well-put-together as you can. Depending on your preferences, simple wall designs mixed with some funky artwork or old sports posters can really make your man cave stand out. Some old memorabilia from your childhood also really shines through.
Decked out furniture
To make sure you have space for you and all your mates, you need a solid furniture spread. Keep practicality in mind so that you have enough space for a group of people, and make sure that the furniture is comfortable and durable. Alternatively, you can also have some unique voguish pieces which reflect your personality and style choices.
Entertainment system
No man cave is complete without a proper high-tech entertainment system. We're talking big flat-screen TV with a surround sound audio setup. These two are really essential if you want to make your little retreat the talk of the town. You can also add some cabinets to organise your remotes and speakers to really make it entertaining and relaxing at the same time.
Gaming rig
This one is catered for those who are hardcore gamers. If your game is to relax or just enjoy games with company, then you need either a console or a PC hooked up and ready to go for those fun co-op gaming sessions. You could also shell out for a VR setup to really be the talk of the town. Plus, they are excessively fun with friends.
Music Jams
It's not a man cave without some musical instruments on display. If you're interested in music, then it's crucial you nail this point. Your cave is the perfect spot for guitars, drum kits, and maybe even a piano. Go crazy! You can either learn and play some music on your own or have your mates over for some impromptu band practice.
Sturdy coffee table
OK, hear me out. This seems like an uncanny step, but it's incredibly underrated. Picture this; you have people over, and you're bringing in a lot of food, plates and drinks. You can't put them on the floor and a table is not an option when people are gathered around the couch just trying to enjoy the football game on the screen. That is why a robust coffee table that can outlast a lot of damage and still shine is absolutely necessary.
Refrigerator
Last but not least, a medium-sized refrigerator can work wonders for your cave. Generally, you would only keep instant food such as snacks and drinks there, ready to be chowed down without needing much preparation. You can also invest in a mini fridge to store a few essentials and place it right by the side of your couch for the ultimate couch potato experience because who really wants to get up to get food, right?