Indian news outlet mentions Bangladesh-origin MasterChef contestant Kishwar as 'Indian'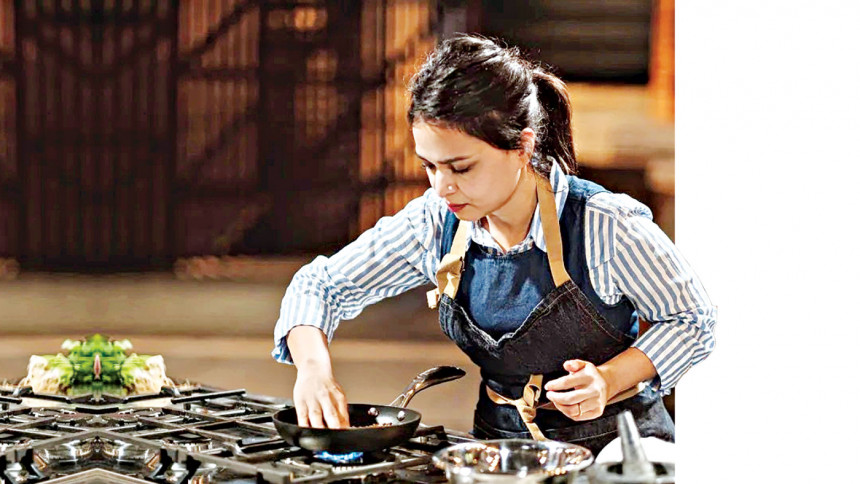 An Indian media outlet has recently mentioned Kishwar Chowdhury, a MasterChef Australia contestant of Bangladesh origin, as an "Indian contestant".
Kishwar, a home cook who lit up the culinary scene with her representation of Bangladeshi cuisine on the globally recognised television programme, has secured a place among the top contestants and emerged as a strong contender for the title.
India Times, a news platform, recently published an article titled "Indian Contestant's 'Grainy' Kulfi Had MasterChef Judges On The Fence, But Internet Was All Praises".
In a recent episode of MasterChef Australia, Kishwar prepared 'Persian Vanilla and Roses', a vanilla and pepper kulfi with pistachio sable, white chocolate discs, rose-ice granita and vanilla iced henna art, blending French baking techniques with kulfi flavours and henna art in the mouthwatering dessert dish.
The judges were wowed with the preparations and delivery she made with the dish, but somehow found the kulfi to be grainy.
Later, netizens on Twitter came to her rescue, mentioning that kulfi is supposed to be grainy in the first place.
Kishwar has so far presented an array of delicious recipes in the competition, ranging from Bangladeshi street snacks to fine dining from the Bengali kitchen, including phuchka-chotpoti, maach-er jhol, alongside Middle Eastern and western dishes.