A celebration of the olive-toned Bengali with Truce Beauty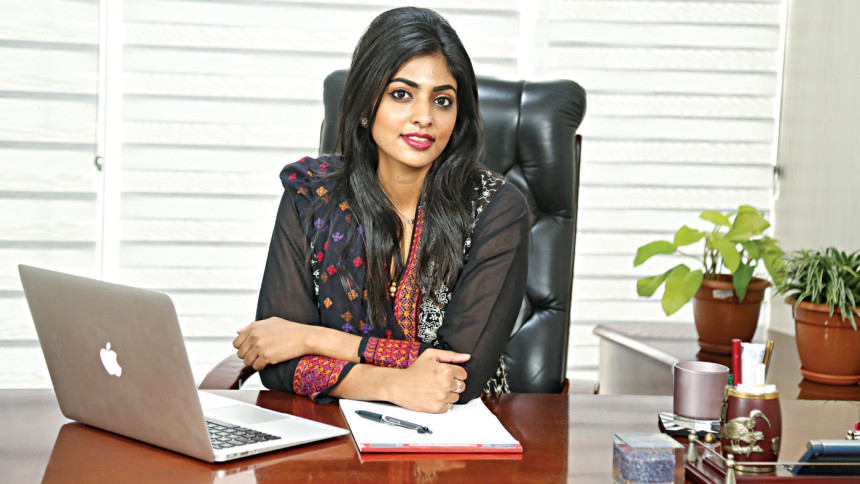 At its bare roots, colourism is a South-Asian disease, having trickled down to Bangladesh during the Mughal and British imperialism like a plague we still cannot find the cure of. This disease is discrimination based on the colour of one's skin tone.
We have come a long way since bridal makeovers championed layers of white cream on faces so thickly it would render the poor brides unrecognisable on their big day and we cannot stop now. We now trespass onto the era of #nomakeup looks, natural foundation bases and sheer coverages. With makeup taking a step to embrace natural brown tones, skincare must also follow suit. In the same stride, olive-toned skin must be pampered and taken care of in a unique and special way.
Defining skincare for Bangladeshi women and paving the way for us to celebrate our melanin-rich individualities, Samira Quasem has set out to meet the underserved needs of olive-toned skin and its concerns like hyperpigmentation, sun spots, sun damage and acne scarring. She does so like a true trailblazer with her brainchild, Truce Beauty.
"Truce Beauty is my personal way of dismantling biased beauty standards that have been dominating our culture for centuries. Here is a functional skincare brand with a sole focus on South-Asian skin; with Truce Beauty, I want my customers to be able to trust what they put on their skin and treat it with the love that it deserves," states Quasem.
Willed into solid reality, Quasem's vision bears fruit with the launch of Truce Beauty, a brand created using advanced Korean skincare technology that aims to promote the health of your skin from within. It's first drop? A trio of skincare essentials that make the basis of any skincare routine stripped down to the bare basics.
Truce Anti-pollution Face Wash
Price: Tk 1600
Coming in a hefty bottle of 150ml, Truce's facewash is poised to deeply cleanse your skin and remove all the pollution, dirt and makeup that have accumulated throughout the day. It is enriched with beta hydroxy acids (BHAs) and niacinamide to get rid of dead skin cells, even out your skin tone and improve the overall texture of your skin.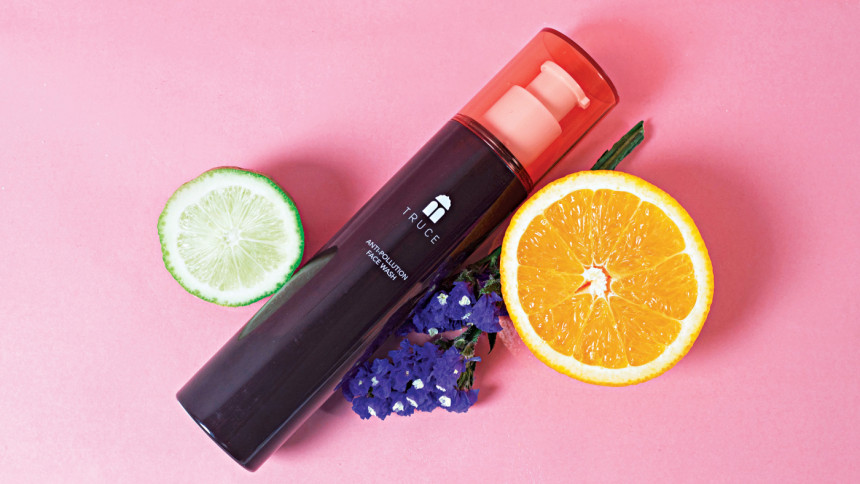 Truce Hydra Peel Anti-Sebum Toner
Price: Tk 1620
No skincare even remotely related to Korea will ever skip out on a toner and this is Truce's most luxurious indulgence. Laced with micro pearl particles and containing niacinamide, amino acids and alpha hydroxy acid (AHAs), this toner helps peel away the surface of your skin so that newer, more evenly pigmented skin takes its place and you are left with glow-y and plump-looking skin. Moreover, humectants like glycerine and hyaluronic acid lock in hydration.
Truce Brightening TLC cream
Price: 1650
For the ones coping with sensitive skin, Truce's moisturiser is a healthy dose of niacinamide and lemon peel oil that will lather your skin in the best way and leave it feeling soothed, rejuvenated and brightened. Let's not forget the hydrating powerhouses like glycerine, lotus leaf extract and vitamin A that, together with anti-aging ingredients such as adenosine, work to also improve skin elasticity.
Cruelty-free and formulated without parabens, sulphates, mineral oils or synthetic dyes, Truce Beauty is more than a brand pushing for fame. It is the product of a movement that the Bangladeshi society is in a dire need of. Skincare is not meant to whiten skin, it should target nourishing the skin and zero in on specific skin concerns. So, at this moment we believe in standing with Quasem and making peace with our true skin shade and declaring a truce.
Photo:Truce Beauty