Ageing gracefully is a thing
On a certain birthday morning, you wake up only to realise, by looking at the mirror and scrutinising your wrinkles and creases, spots and grey hair, that you have aged. Do you panic or do you accept age and play along with it? Well, I think ageing gracefully is the hottest trend now. As the popular saying goes 'grey hair, don't care;' many of us are embracing our salt and pepper locks and even our ageing skin.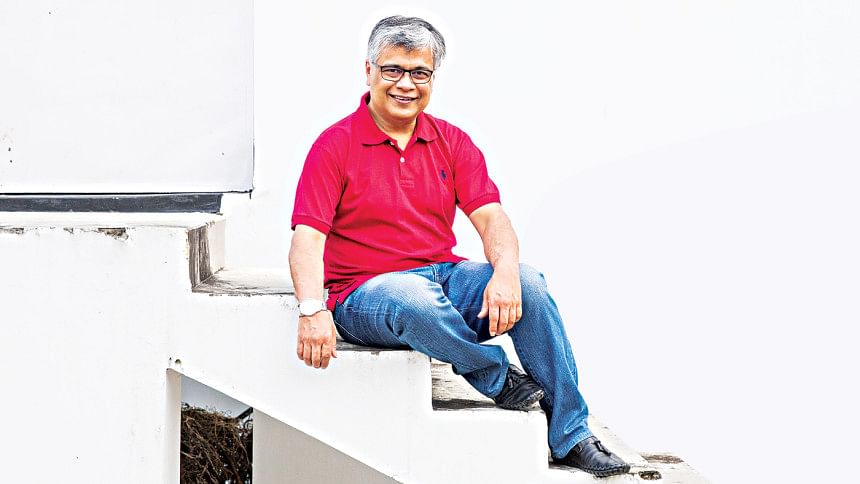 Salt and pepper is a successful mix of grey, silver streaks or natural highlights and black hair, more like a light-reflecting grey that lends you a very suave and flattering profile. There is something about the look we love so much in older men and women equally.
There is a certain charismatic, magnetic pull that draws these men towards you; and a flair of elegance in women, that make you think 'when I grow up I want to be as elegant as her.' This look is the most modern fashion trend in 2021. Grey shades are no longer stereotyped as ageing, instead a clean-looking grey is considered stunning.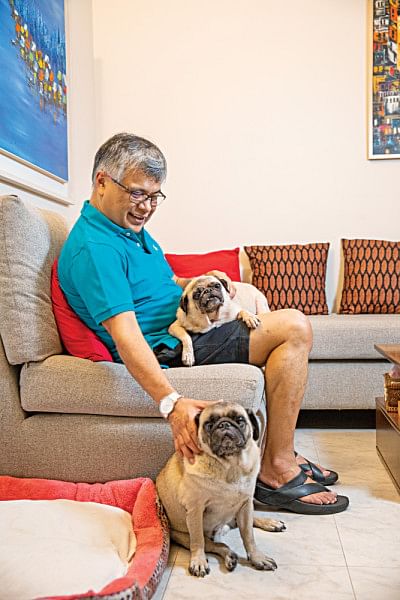 There was a time when we wanted to hide our grey strands by applying jet black hair colour and or a cranky shade of orange with mehndi, but that's long gone now. In fact, we are ready to show off our sign of maturity even if it's just a strand of grey.
From what haircut and colour you pick, your hairstyle can have a big impact on the age you look. In men, slightly longish layers look great, a decent crew looks clean, short layers give you an aura of handsomeness. In women, the long or short bob complements the salt and pepper look. Even long hair in a plain bun looks agreeable. 
With age you are aware that a new hairstyle will not suddenly make you look like a dashing 30-year-old, but a new colour and cut would certainly give you a fresh and contemporary look, taking you away from your dull and frumpy former self.
You must be mindful of the ageing mistakes you do, and instead focus on what amps up your salt and pepper crowning glory. One important tip is to take care of grey hair, which tends to be coarse and rough naturally. So using hair conditioners, hydrating creams and masks, scalp nourishment and other softening products will make the grey full of bounce and fluff, that you need so much.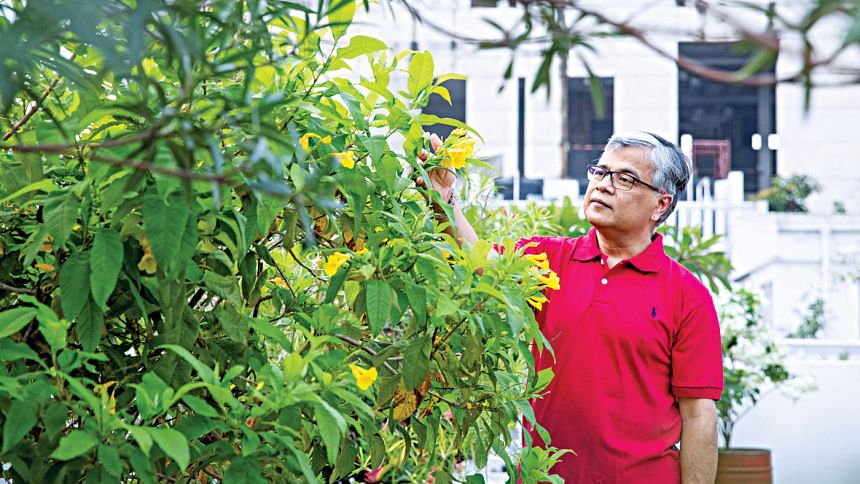 Few dressing tricks that go best with salt and pepper look are to go for clear vibrant shades like black, navy blue, pure white, emerald, and fuchsia. These neutral colours will help your grey hair pop, no matter what shade it is. Move away from pastels like ivory or creamy shades or earthy tones like rust. Yellow gold and bronze, tan and earth tones do not complement the salt and pepper silvery look. Wear a bold eye glass frame and avoid rimless or pastel frames.
Let's face it, the texture looks gorgeous and there are so many ways in which you can style your greying tresses. Simply, rock that salt and pepper look!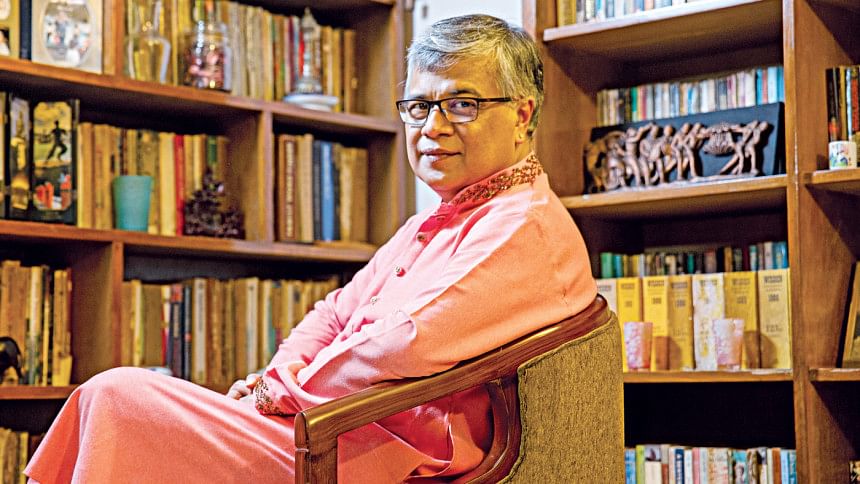 Photo: Sazzad Ibne Sayed
Model: Dr Lutful Aziz
Styling: Sonia Yeasmin Isha