India on high alert for Cyclone 'Fani'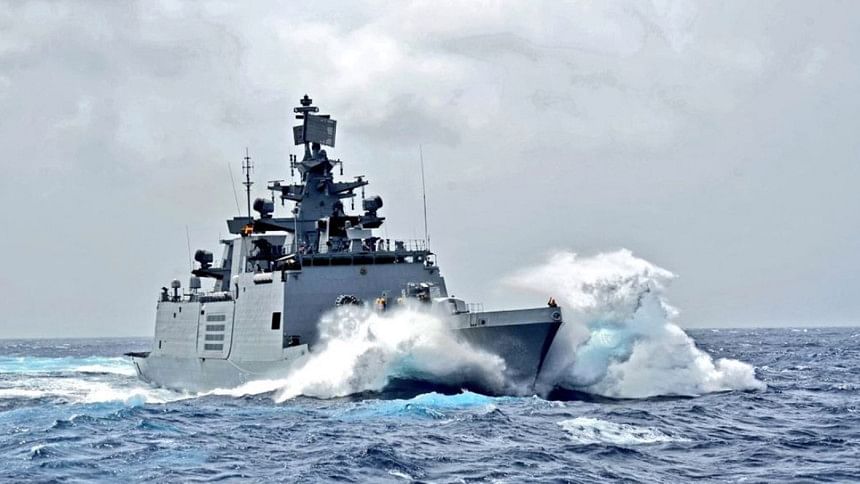 India today said its Navy has been put on high alert to render necessary humanitarian assistance as cyclone storm Fani intensifies into a severe cyclonic storm surging towards the country's south eastern coast.
The storm is expected to hit four coastal Indian states--Tamil Nadu, Andhra Pradesh, Odisha and West Bengal, reports our New Delhi correspondent.   
Indian naval ships at Visakhapatnam and Chennai are standing-by to proceed to the areas which are likely to be most affected by the storm in order to undertake humanitarian aid distress relief, evacuation, logistic support including providing medical aid, the correspondent reports quoting Defence Ministry.
These ships are embarked with additional divers, doctors, inflatable rubber boats and relief material that include food, tents, clothes, medicines and blankets in sufficient quantities, it said in a statement.
Naval aircraft are also standing by at the Naval Air Stations at Arakkonam in Tamil Nadu and at Visakhapatnam in Andhra Pradesh to undertake reconnaissance, rescue, casualty evacuation and air drop of relief material to the stranded if required.
The eastern command of the Navy is monitoring the developments in the Bay of Bengal closely and Flag Officer Tamil Nadu and Puducherry Naval Area and Naval Officers-in-Charge (Andhra Pradesh) and (Odisha) are in constant communication with respective state authorities to augment rescue and relief operations as needed.
Meanwhile, based on the decision of National Crisis Management Committee (NCMC), the Home Ministry has ordered advance release of Rs 1086 crore to four states for Andhra Pradesh, Odisha Tamil Nadu and West Bengal to their State Disaster Response Fund (SDRF) to assist them in undertaking preventive and relief measures in response to the cyclonic storm.