Vacant Radiologist Posts in Upazilas: 3 ultrasound machines dead already, 5 still collecting dust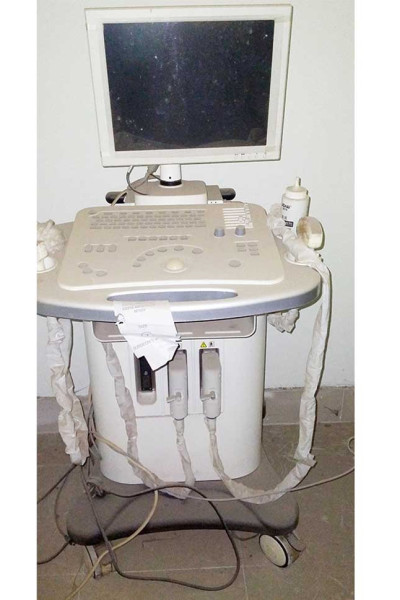 At least three out of eight ultrasound machines, which had been lying idle for years at different government health complexes in eight upazilas of Faridpur, have gone out of order.
The equipment stopped working as those could not be run or maintained routinely for a long period of time due to unavailability of necessary workforce, according to the civil surgeon's office in Faridpur. 
The three ultrasound machines that already went out of order are at Bhanga, Nagarkanda and Sadarpur upazila health complexes.  
The five of the equipment that are decaying without use are at Faridpur General Hospital and at upazila health complexes in Boalmari, Saltha, Alfadanga and Modhukhali.
Abdus Salam, health and family planning officer in Modhukhali upazila, said, "We've got an expensive ultrasound machine. It was installed on December 19, 2016. But it has been sitting idle for long due to a lack of trained operators and doctors."
In a monthly report to the office of the civil surgeon, request had been made to fill the vacant post of a radiologist in the upazila, he said, adding that no steps, however, were taken in this regard yet.
In Bhanga upazila, Health and Family Planning Officer Mohsin Uddin Fakir said the ultrasound machine at the health complex stopped working a long time ago.
Iftekhar Azad, health and family planning officer in Saltha and in-charge of Nagarkanda Upazila Health Complex, said, "The ultrasound machine at Nagarkanda Upazila Health Complex has remained out of use for long due to manpower shortage. We got a new ultrasound machine for Saltha Upazila Health Complex recently, but its services cannot be rendered without any radiologist."
The situation is no different at Faridpur General Hospital, located in the district town of Faridpur, where the post of radiologist has remained vacant for two years.
As a result, the ultrasound machine at the hospital could not be used in the last two years, said Ganesh Kumar Agarwala, resident medical officer at the hospital.
Patients who need sonogram reports are paying as high as Tk 800 for a report from private diagnostic centres, whereas they would pay only Tk 220 for the same report at government medical facilities, he also said.  
Contacted, Faridpur Civil Surgeon Siddiqur Rahman said, "Expensive equipment is being sent to different hospitals without ensuring necessary manpower. Consequently, people are being deprived of proper services from the equipment as those are going out of order without any use."
Written requests for filling radiologist positions at the upazila health complexes were sent to the higher authorities several times, but to no avail, he added.