Social stigma, a major barrier
Speakers tell event on TB detection, treatment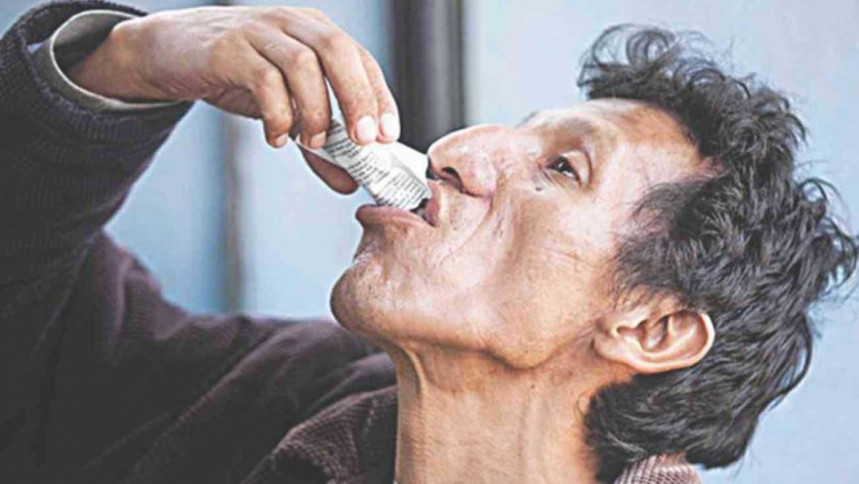 Tamima, a ninth grader in a Dhaka school, was elated as the doctor at Shyamoli's 250-bed TB Hospital discharged her following her recovery from multidrug-resistant tuberculosis in early April this year.
She was excited thinking she will celebrate Eid with her relatives and will return to school. But reality didn't favour her.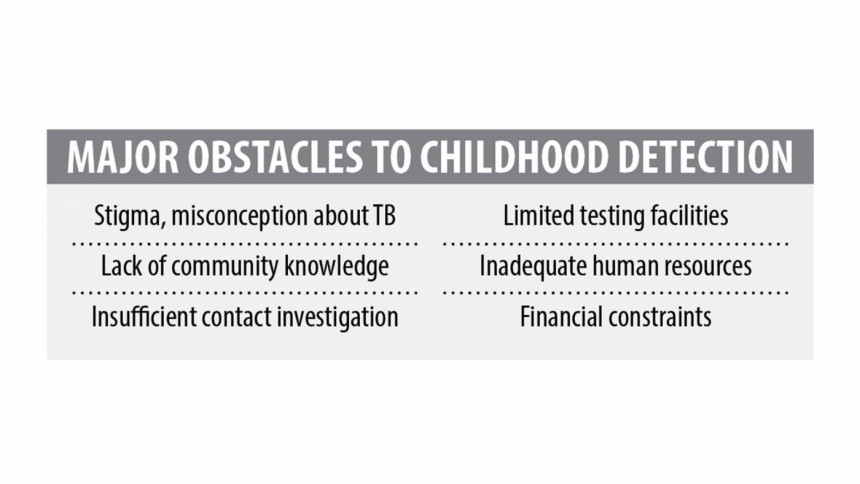 She could not attend school and barely any of her relatives met with her in the uninformed fear of getting TB from her, as she informed her doctor during her follow-up visit next month.
"This is shocking and unacceptable…people aren't aware that tuberculosis isn't infectious after taking the full course medication," said Dr Azharul Islam Khan, senior TB mitigation and coordination advisor at the icddr,b, while telling Tamima's story at an icddr,b event yesterday.
At the event, four fellows from different institutions shared their study findings on different aspects of TB in the country funded by USAID.
In his study, Dr Azizur Rahman Sharaque, from Bangabandhu Sheikh Mujib Medical University (BSMMU), out of 355 people in 93 Dhaka families interviewed, 9.9 percent had TB-like symptoms and subsequently, 6.7 percent were diagnosed with TB.
Moreover, screening 178 household contacts of MDR-TB patients, at least one person was detected with TB, found the study that was conducted between November 2020 and October 2021.
In his study, Dr Md Imtiaz Uddin of National Institute of Preventive and Social Medicine (NIPSOM), found that major barriers to childhood TB detection include social stigma, misconception, lack of knowledge in the community about childhood TB, insufficient contact investigation, limited availability of testing, inadequate human resources and financial constraints.
Findings of Momtaz Begum (also from NIPSOM), found that 93 percent of doctors had good knowledge of MDR-TB, while about 69 percent of nurses and 82 percent of patients had a fair knowledge of it.
Speaking as chief guest, Dr Md Anwar Hossain Howlader, secretary of the health services division at the ministry of health and family welfare, said, "These researches highlight the importance of conducting research and translation of research findings in program delivery. This will, in turn, help us achieve the SDG goals and improve Bangladesh's TB situation."
In her remarks, Miranda Beckman, USAID's acting office director, said, "There's a lot of stigma around TB. This is great to see researchers' findings such as raising awareness, detecting and treating TB can reduce mortality."
Dr Tahmeed Ahmed, executive director of icddr,b, commended the fellows' work. The studies were the outcome of a collaboration between icddr,b-led USAID's ACTB, BSMMU, and NIPSOM.