Post-Covid conditions may last even a year
Study finds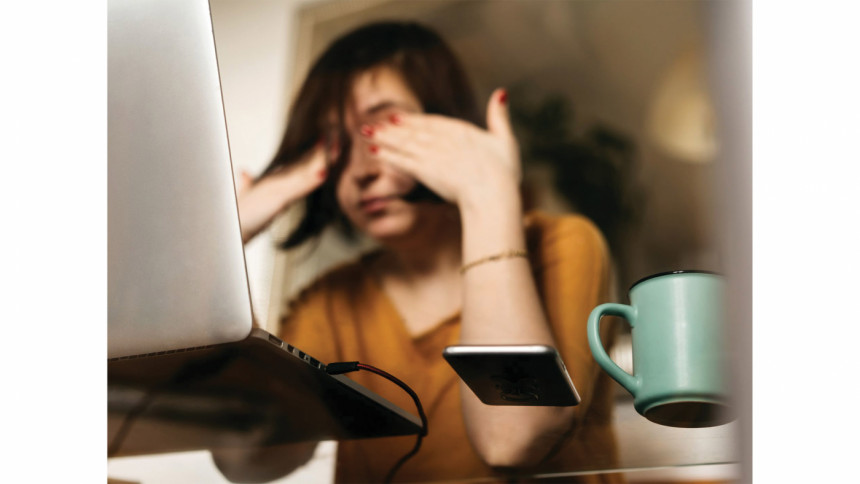 Post-Covid conditions may last for as long as a year, found a study by the Institute of Epidemiology, Disease Control and Research (IEDCR)-- raising the stakes for maintaining health and safety guidelines to avoid catching the novel virus.
Also known as long Covid, the conditions are a wide range of new, returning or ongoing health problems people can experience four or more weeks after being infected with the virus that causes Covid-19.
These conditions can present as different types and combinations of health problems for different lengths of time.
As much as 78 percent of the patients had post Covid-19 conditions even after three months, 70 percent after six months, 68 percent after nine months and 45 percent after 12 months, the IEDCR study found.
The study did not disclose the conditions that the respondents were suffering from nor the sample size of the patients surveyed.
The risk of suffering from long Covid is 2-3 times more for those with hypertension or diabetes, according to the study.
Subsequently, the patients must take medicines with consultation with their physicians to reduce the risk of long Covid. In so doing, hypertensive patients would lower by nine times and diabetic patients seven times.
Meanwhile, 15 Covid-19 patients died and 15,807 tested positive for the virus in the 24 hours to 8 am yesterday, said a press release from the Directorate General of Health Services.
The positivity rate was 31.98 percent, up from the previous day's 31.64 percent.
Of the deceased, 10 were female and five were male. Of them, eight were in the Dhaka division, followed by three in Chattogram, two in Rajshahi and one each in Barishal and Rangpur divisions.