Omicron Variant: Govt sets strict rules for arrivals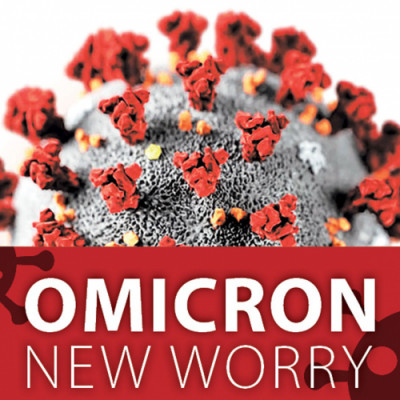 Amid the global scare over the new "Omicron" variant of coronavirus, Health Minister Zahid Maleque yesterday said returnees from the African countries will have to have Covid-19 test reports, done 48 hours prior to departure, while entering Bangladesh.
It would also be applicable for returnees from the Omicron-hit countries, he said.
The minister said this while talking to reporters after a discussion at the auditorium of Bangladesh Public Service Commission in the capital, reports UNB.
The Directorate General of Health Services organised the discussion to mark World AIDS Day. This year, the day was observed with the theme -- "End inequalities, End AIDS. End Pandemics".
Maleque said, "People coming from Africa must undergo a 14-day quarantine. If 20,000 people from Africa come to the country at a time, then it won't be possible to keep them under institutional quarantine."
If anyone comes to Bangladesh, he or she must show his or her Covid negative report done 48 hours before departure. Earlier, it was 72 hours.
If anyone fails to show Covid test report, then the traveller must stay in an institutional quarantine for 48 hours, he added.
The health ministry will write to the ministries concerned to take measures in this regard.
The hotels which were used for institutional quarantine before have resumed their normal activities, but now they have been requested to rearrange quarantine centres, said Maleque.
On Tuesday, at a briefing after an inter-ministerial meeting on preparation and prevention of Covid-19 pandemic, the minister requested people who live in African countries not to come to Bangladesh right now.
Till yesterday, 27,983 people died of Covid-19 in the country. Since the detection of the first case of the disease on March 8 last year, 15,76,566 people have tested Covid positive. The death toll and positivity rate shot up after the spread of Delta variant earlier this year in the country.
Amid the improvement of situation, the new variant -- Omicron -- was first detected at a lab in South Africa on November 19.
Countries are now limiting travel from the region and imposing other restrictions for fear it could spread quickly even in vaccinated populations.
Regarding AIDS issue, the health minister said the government has been providing free test and treatment to AIDS patients.
"AIDS patients are getting free treatment at 11 hospitals," he said, adding that the HIV test facilities would soon be expanded to district level.