A grim milestone: Global Covid cases cross 400 million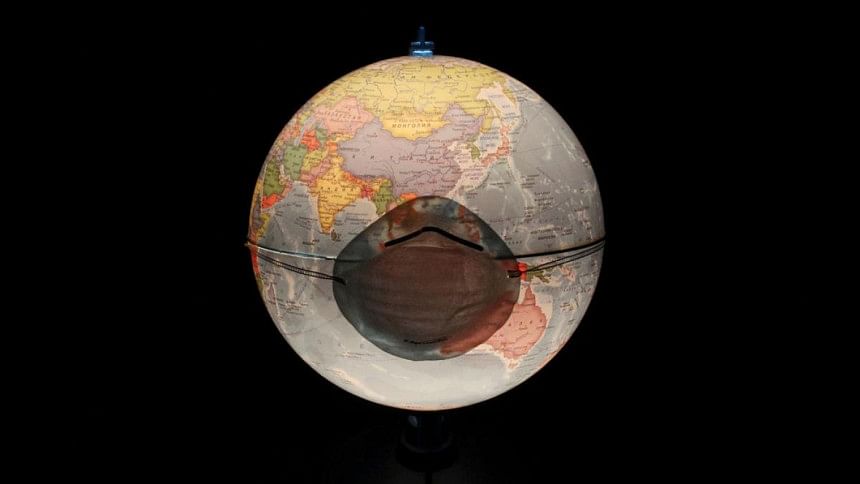 The overall number of Covid cases has surpassed 400 million, with the Omicron variant's rapid spread across the globe.
 
According to Johns Hopkins University (JHU), the total case count mounted to 400,487,672 while the death toll from the virus reached 5,762,582 this morning.
 
The US has recorded 77,051,222 cases so far and 908,816 people have died from the virus in the country, the university data shows.
 
Russia is reporting a record daily count of new coronavirus infections, a tenfold spike from a month ago as the highly contagious Omicron variant spreads through the country, reports AP.
 
Russia's Covid-19 cases surged by 165,643 over Monday to 13,147,666, the anti-coronavirus crisis center said yesterday.
 
India's Covid-19 tally rose to 42,339,611 yesterday, with 67,597 new cases registered in 24 hours across the country, as per the federal health ministry's latest data.
 
The ministry also reported 1,188 deaths due to the pandemic since Monday morning, taking the total toll to 504,062.
 
Brazil, which has been experiencing a new wave of cases since last January, has registered 26,793,497 cases so far and 634,118 people have died from the deadly virus in the country.
 
Situation in Bangladesh
Bangladesh yesterday logged 43 more Covid-related deaths with 8,354 fresh cases in 24 hours.
The daily positivity rate slightly declined to 20.03 percent from Monday's 21.07 percent after testing 41,879 samples during the period, according to the Directorate General of Health Services (DGHS).
The number of deaths is highest in nearly six months as the country last recorded 43 deaths on September 19 last year with 1,383 cases and the daily positivity rate at 5.62 percent.