Covid-19 in Ctg: 75pc patients at 2 hospitals down with Omicron
Finds study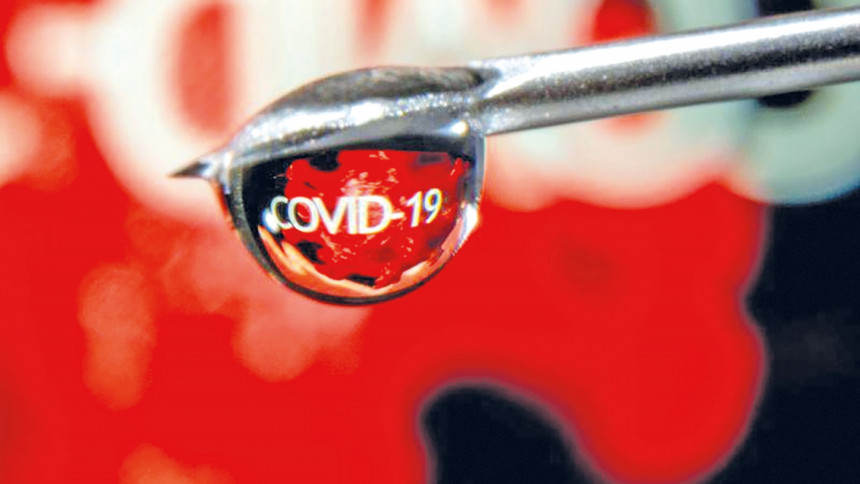 Researchers in Chattogram have found that around 75 percent of Covid-19 patients at two major port city hospitals were infected by the Omicron variant.
The information was published in a German international database -- Global Initiative on Sharing All Influenza Data" -- yesterday, said Dr Abdul Mannan, a researcher and associate professor of genetic engineering and biotechnology at Chittagong University.
Dr HM Hamidullah Mehedi, consultant of medicine at Chattogram General Hospital, and Dr Mannan led the research conducted on Covid-19 patients admitted to Chattogram General Hospital and Chattogram Maa-O-Shishu Hospital between November 2021 and the first week of January 2022.
The researchers selected samples of 30 patients at random for genome sequencing, said Dr Mannan, adding that the patients ranged from newborns to octogenarians.
"It was found that all patients admitted before December 25 were infected by the Delta variant, while around 75 percent patients admitted afterwards were infected by Omicron," he said.
Dr Mehedi said two of the Omicron patients were infected by the BA2 or "stealth variant of Omicron", a recent variant which has been found in the US, India, China and Oman.
"Although researchers have termed the variant not dangerous, they said it is quite difficult to detect it, due to some new changes in its spike protein," he said.
Ninety percent of patients infected by Omicron showed symptoms of sore throat and changes in vocal pattern, while 85 percent felt headache and body-ache, and 80 percent had fever. All patients infected by Omicron were over 21 years old.
Dr Mannan said further research should be conducted with a vast number of samples from multiple hospitals to know more about the dominance of Omicron in Chattogram.