Covid-19 third wave: Deaths double week-on-week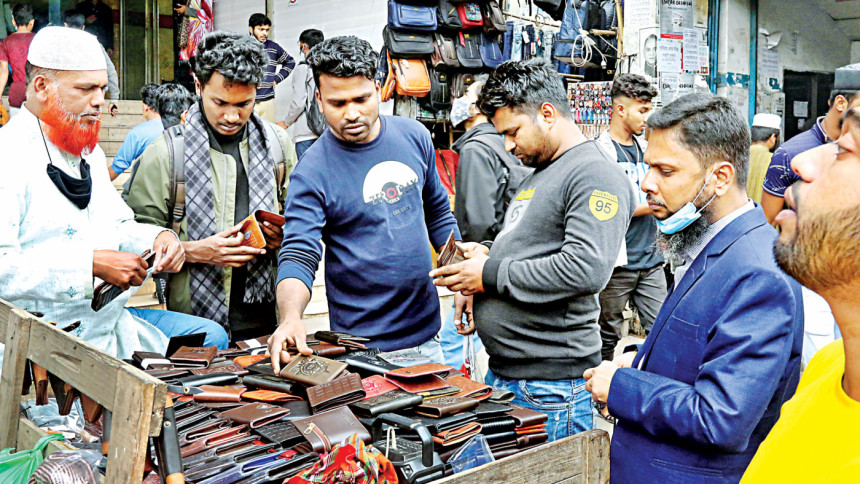 Deaths caused by the coronavirus infection have doubled in a week as daily new cases and the positivity rate continue to soar.
Experts warned that the virus -- especially the Omicron variant -- will cause more deaths in the days to come as the virus is spreading amid slack measures to curb transmission.
At the end of last week, the Directorate General of Health Services (DGHS) reported 73, including yesterday's 17, Covid-related deaths, the highest since October 13 last year.
In the previous week, 37 patients died.
Mushtuq Hussain, consultant of the Institute of Epidemiology, Disease Control and Research (IEDCR), said the recent deaths were the consequence of the transmission around three weeks ago when both Delta and Omicron variants were prevalent.
"We have to wait for a couple of weeks to see how much impact the Omicron variant will have. It is highly likely that it will be worse than in Europe and elsewhere because of low vaccination and slack virus curbs here."
Less than half of the targeted 70 percent of the population have been inoculated with both doses of vaccines, according to the DGHS.
Even though cases were rising rapidly since early this month, the number of deaths was low compared to the last wave.
The government has imposed some restrictions, including mandatory wearing of masks, while all educational institutions were closed yesterday.
Last week, the DGHS reported 61,741 Covid cases, more than triple the number recorded in the previous week. As of noon yesterday, 1,935 Covid-19 patients were in hospitals across the country. The number was 1,197 a week before.
In the 24 hours till 8:00am yesterday, the directorate reported 9,614 new cases and the positivity rate was 28.02 percent against 40,134 tests done countrywide.