Combating Covid: No roadmap, only stopgaps
Experts say efforts reactive rather than proactive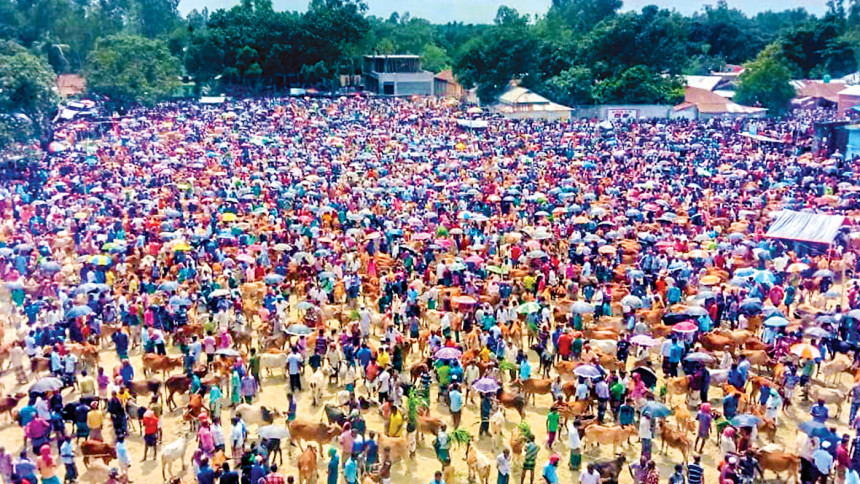 Does the Bangladesh government have a comprehensive plan to combat Covid-19 by now? Not really.
Ever since the coronavirus pandemic first emerged in the Chinese city of Wuhan in December 2019, governments across the world have taken a variety of approaches to combat it.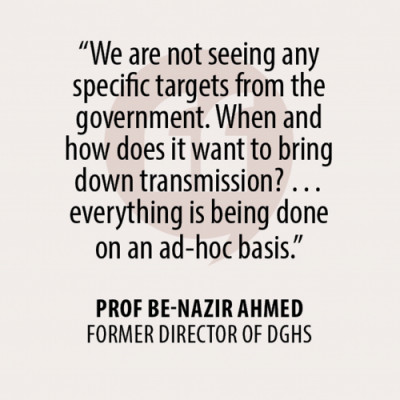 For instance, China, New Zealand, Vietnam, and Thailand opted for an international travel ban to eliminate the virus. Singapore, Hong Kong, and South Korea suppressed the virus through rigorous testing, tracing and isolating while avoiding harsh lockdowns. European countries tried to control the virus through a cycle of lockdown measures while keeping borders largely open.
Before the arrival of vaccines, the most effective of these strategies appeared to be the elimination or "zero Covid" approach taken by countries such as New Zealand, Taiwan, and China.
But in Bangladesh, experts observed, everything here is still being done on an ad-hoc basis.
Government efforts against the pandemic have so far been reactive rather than proactive and the focus is more on treating patients instead of aggressive testing and tracing -- important to curbing community transmission.
Besides, enforcement of restrictions remains a far cry as people continue to flaunt health guidelines, they said, and a scarcity of vaccines has left the inoculation campaign struggling to keep up.
Compliance with health rules cuts transmission and vaccination reduces the burden on hospital services -- so, these two crucial weapons should be considered of utmost importance in the war against Covid-19, they said.
Prof Be-Nazir Ahmed, former director of DGHS, said a roadmap in containing Covid-19 transmission is not visible; rather, it seems that the government is resorting only to responsive activities.
For example, with transmission surging, the government opted to impose movement restrictions from the start of July but an overall targeted plan was absent, he said.
"We are not seeing any specific targets from the government. When and how does it want to bring down transmission? What is the plan for the cities and villages? When will educational institutions re-open? These things are missing.
"Everything is being done on an ad-hoc basis," he said.
He also said government's focus on both life and livelihood will not curb transmission, but rather delay the path to returning to normalcy.
Prof Nazrul Islam, a member of the National Technical Advisory Committee (NTAC) on Covid-19, said till date no targeted intervention to contain the transmission of Covid-19 has been seen.
"We have given a number of recommendations at different times but these were rarely executed. We cannot set any target, rather the government has to set it and we can only give our opinion on that," he said.
Nazrul, also a former vice-chancellor at BSMMU, said the government made decisions on seeing the situation. "But in the case of a pandemic, action should be taken before the situation arises."
Last month, a report of the Institute of Epidemiology, Disease Control and Research (IEDCR) last month found evidence of community transmission of the Delta variant in the country.
Although the positivity rate came down to below 10 percent after a large surge in April-May, it started going up again June onwards and the overall positivity rate has now risen to over 14 percent. In some districts it is even at around 25 percent, and at least 50 districts are now high-risk zones.
India too witnessed a massive surge of Covid-19 cases in April-May, when it rose to over 35 lakh per day. But strict lockdown and massive vaccination have recently brought the situation to almost under control, with around 50,000 daily cases over the past week.
In Bangladesh, however, in addition to people continuing to care little about following the health guidelines and government restrictions on movement applying only on paper, the vaccination campaign is stumbling due to a shortage of vaccines.
Only 4,298,332 people have received both doses of the vaccine, as of Wednesday, according to DGHS data.
NTAC chief Prof Mohammad Shahidullah, however, said there are some targeted plans such as imposing movement restrictions, closure of educational institutions, shopping malls, and others.
"But it is true that there is no timeline for containing transmission," he said.
"It is globally observed that countries acted on seeing the situation. We took measures at different times observing the situation. Yes, sometimes those worked, and sometimes didn't work due to wrong strategy, poor coordination, or error in execution."
Shahidullah added that they had a targeted plan for vaccination but it was hampered due to vaccine supply shortages.