7.81 lakh AstraZeneca shots to arrive from Japan tomorrow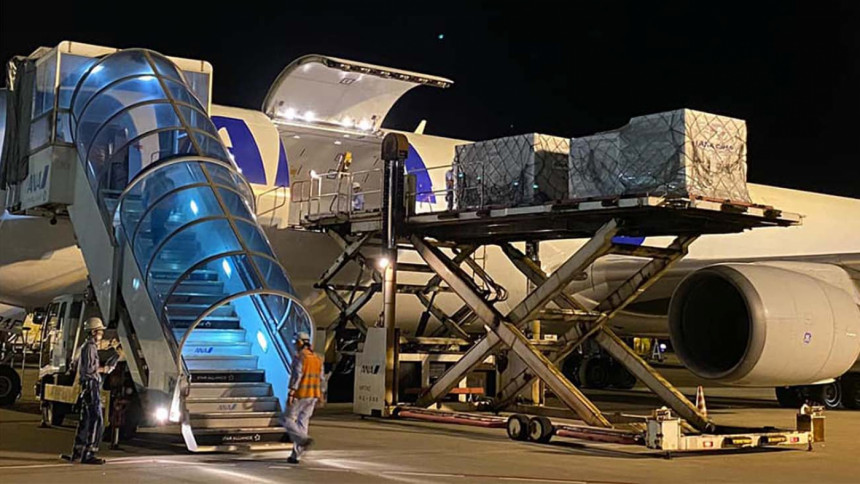 The second consignment of Japan-manufactured AstraZeneca vaccine will arrive in Bangladesh tomorrow.
The consignment, carried by All Nippon Airways (ANA), contains 7,81,320 doses of AstraZeneca vaccine.
The freight of ANA carrying the vaccine departed Narita Airport at 10:40pm (Japan time) and is scheduled to reach Dhaka tomorrow, according to the embassy of Bangladesh in Tokyo.
Shahabuddin Ahmed, Bangladesh Ambassador to Japan, was present at the airport to see off the second consignment of the vaccine today.
This delivery is part of Japan's announced commitment of supplying over 3 million doses of AstraZeneca vaccine in phases to Bangladesh under the WHO-COVAX facility.