Shutdown-hit school education: covering loss major challenge
Authorities mull extending academic calendar till Feb, cutting holidays, syllabus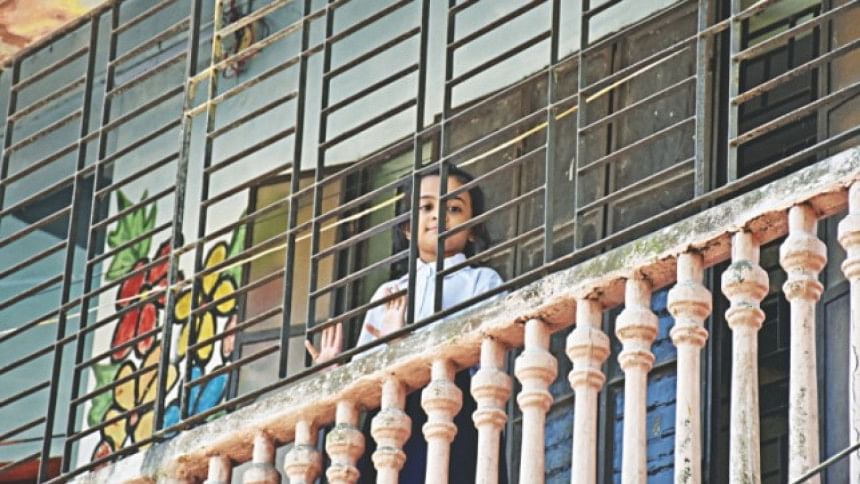 The authorities may extend the academic calendar for primary and secondary students till February next year to overcome academic losses caused by school closure over Covid-19.
Other alternatives like syllabus and holiday cuts and longer class hours are also being considered, said officials.
Education Minister Dipu Moni had previously said they were looking for ways to overcome the losses.
Akram-Al-Hossain, primary and mass educations secretary, said they already started working so that students did not suffer much due to Covid-19.
Recently, the Campaign for Popular Education (CAMPE) conducted a rapid survey on Covid-19 impact on education sector in which 115 NGOs, working in the particular field, and 11 teachers' associations participated.
Of the respondents, 88 percent believed that regular syllabus might not be covered on time and 61 percent proposed revising the academic calendar and taking extra classes.
Also, 61 percent of the respondents called for extension of daily class schedules and extra classes to complete the syllabus and cope with class disruption.
All educational institutions have remained closed since March 17, and the government has now extended the closure till August 6 to contain the spread of Covid-19.
Due to the closure, educational activities of more than 3.5 crore primary- and secondary-level students are being hampered.
Half yearly exams at the secondary schools and first terminal exams at the primary schools have also been cancelled.
In a bid to minimise the losses, the government started airing classes on Sangsad TV for secondary students on March 29, for primary students on April 7, and for technical and madrassa students on April 19.
Many educationists and guardians said it was only partially fulfilling the objective, as about a half of the country's people -- many of them underprivileged -- do not have access to TV sets.
The Multiple Indicator Cluster Survey-2019 of Bangladesh Bureau of Statistics shows that 50 percent households of the country do not have television.
The education officials are also considering syllabus cuts for the Primary Education Completion Examinations (PECE) and equivalent exams after class V and Junior School Certificate (JSC) and equivalent exams after class VIII.
These two are the largest public exams of the country. Usually, JSC exams take place during the first week of November and PECE exams begin on the third week of the same month.
Officials at Directorate of Secondary and Higher Education (DSHE), National Curriculum and Textbook Board (NCTB), Directorate of Primary Education, and education boards are in discussion about finding out alternatives plans.
Talking with this newspaper, they said that they were unsure of the resumption of classes at schools and the way of finishing the syllabus for public and final exams within such a short time.
On April 27, Prime Minister Sheikh Hasina said all educational institutions may stay closed until September if the situation caused by the coronavirus outbreak does not improve.
"If the schools open in September, then we will get only a couple of month. We closed the school on March 17, so there were only a few classes. So we are considering cutting down the syllabus for PECE and JSC exams as an option," an NCTB official said.
On the other hand, a section of education officials are proposing extension of the current academic year till February 2012. Normally, the academic calendar is from January to December.
"In that case we are thinking to cut down some vacations from rest of 2020 and for 2021 so that the students do not lose lessons in both academic years," NCTB chairman Prof Narayan Chandra Saha said.
DSHE director general Prof Syed Golam Faruk said regarding the solution they were in discussion with stakeholders of field level.
"No concrete decision have been taken so far."