No decision yet on major exams
8.5m students of primary, junior and HSC levels face uncertainty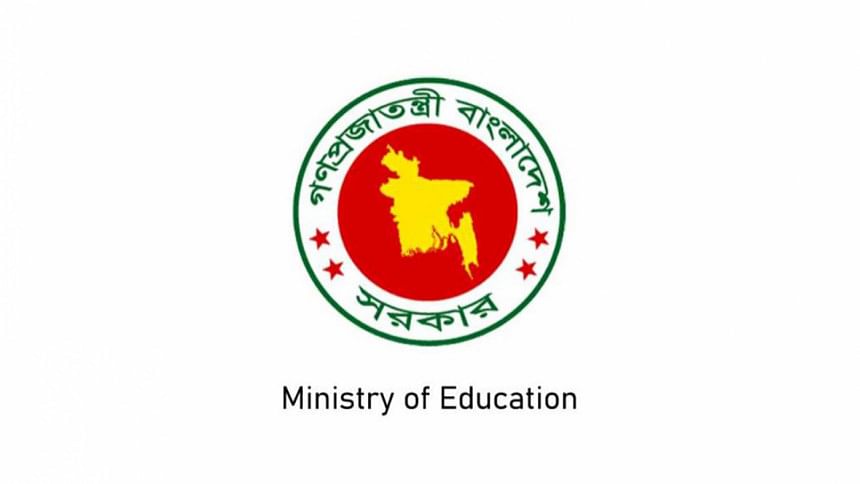 More than 8.5 million students are facing uncertainty over the holding of their public exams as the government is yet to make a final decision in this regard. 
Among the students are examinees of this year's HSC and its equivalent exams, Primary Education Completion exams, Junior School Certificate exams and next year's SSC and equivalent exams.
This year's Higher Secondary Certificate and its equivalent exams, which were scheduled to begin on April 1, have already been delayed by more than four months due to the closure of educational institutions amid the Covid-19 pandemic. The exams have been postponed for an indefinite period.
The closure has also led to uncertainty over holding this year's Primary Education Completion (PEC), Junior School Certificate (JSC), and their equivalent exams as the authorities are yet to decide on whether it will cut short the syllabus, exam schedule and bring changes to question patterns for the public exams.
The authorities are still working on those issues keeping in mind different options. However, the guardians are worried about adequate preparation of their children for the exams.
They said they were confused about how the authorities would take PEC and its equivalent exams for fifth-graders, and JSC and its equivalent exams for eighth-graders, both scheduled for November.
Next year's Secondary School Certificate and its equivalent exams are slated for February.
Faisal Rahman, guardian of a fifth grader at the capital's Monipur School and College, said schools have already lost five months of the academic calendar due to the novel coronavirus as the closure has been extended to August 31.
"We don't know how the authorities will hold the public exams. They should make a decision immediately and let us know about it so we can start preparing our children for the exams in line with their decision," he added.
The government had initially extended closure of all educational institutions, which have remained shut since March 17, until August 6 to curb the spread of novel coronavirus.
Shahriar Hossain, father of an HSC examinee, said his son cannot pay attention to studies as there is no sign of an exam date coming. "We are confused about the exams as we heard that the HSC syllabus, number of exam papers and exam schedule will be cut."     
More than one million students are expected to take this year's HSC and its equivalent exams. For the PEC and JSC exams, the numbers are about 3 million and 2.5 million respectively. Another 2 million students are scheduled to sit for next year's SSC and equivalent exams.
Chairman of Dhaka education board Prof Ziaul Haque said they were planning to hold the HSC and equivalent exams 15 days after a "return to normalcy".
"There is no scope for reducing the syllabus for this year's HSC exams as the students have already completed it," said Ziaul, also the chief of the inter-education board coordination committee.
He said they were planning to hold the exams in the span of a month due to the Covid-19 situation. It usually takes one and a half months for the education boards to complete holding the exams.
"But all these are at the planning level. We will need to revise the HSC routine," he added.
Meanwhile, Bangladesh Examination Development Unit (BEDU) has sent a set of proposals to Dhaka education board to hold the JSC exams.
It proposed cutting the JSC syllabus and placing priority on ensuring minimum basic competencies of students.
It also suggested holding the exams on 50 marks MCQ questions if the schools cannot be reopened by October.
Ziaul said they received the BEDU proposal and were reviewing it.
He said they were discussing the SSC exams and its syllabus. "As we have some time on our hands, we will make decisions about SSC exams later."
Regarding the PEC and its equivalent exams, State Minister for Primary and Mass Education Zakir Hossen said they have asked the Directorate of Primary Education and National Academy of Primary Education (NAPE) to cut the syllabus after assessing how many classes students can have if their schools reopen next month.
NAPE Director General Shah Alam said they were putting emphasis on some particular measures so that students could achieve grade-based fundamental competence. They were also identifying subject-wise important chapters which were related with topics of the upcoming classes, he added.
"Exams will be held based on the syllabus already covered. If we do not get any time to hold classes, we may cut exam marks [currently 100 for each subject]," Shah Alam said.
Prof Siddiqur Rahman, former director of the Institute of Education and Research at Dhaka University, said the government should take final decisions on holding public exams immediately so that the guardians can start preparing their children in line with the decisions.
Opposing the government's plan to cut the syllabus, the curriculum expert said it could create a learning gap.
He proposed expansion of the academic calendar to February next year to make up for academic losses caused by the school closure.