The Marginalised in Pandemic: Headed to debt traps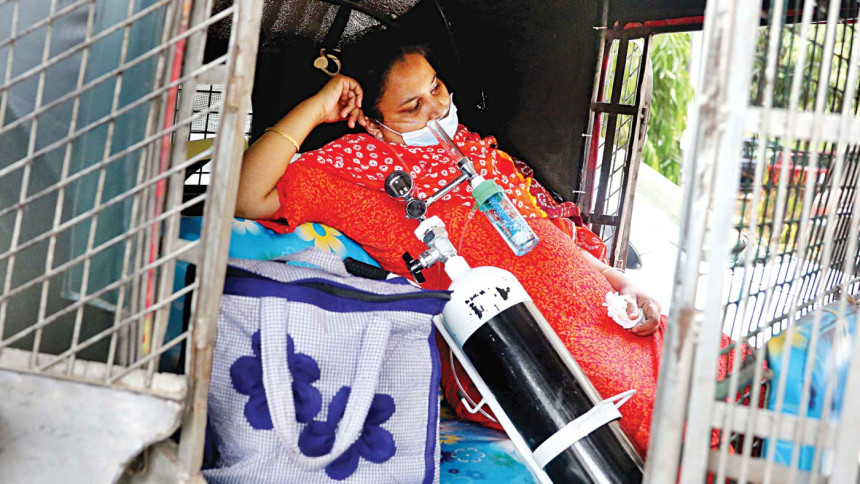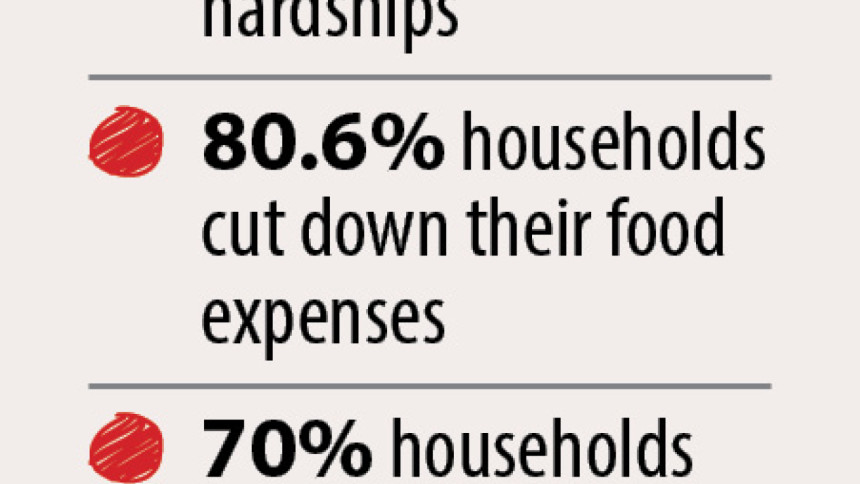 Marginalised groups had to deal with financial hardship, income loss, reduce food consumption, and reach for their savings and take out loans to cope with the pandemic fallout.
A study unveiled yesterday warned that the members of the groups are at the risk of losing all their savings and falling into debt traps.
It said amid inadequate government support, a little over one in five households recovered from the downturn and the rest would need an average 13 months to be back to where they were before the pandemic.
The study, "Marginalised Communities in Bangladesh Dealing with Pandemic Fallouts: Findings from a Household Survey", raised the flag that the fresh Covid restrictions imposed recently were likely to add to their woes.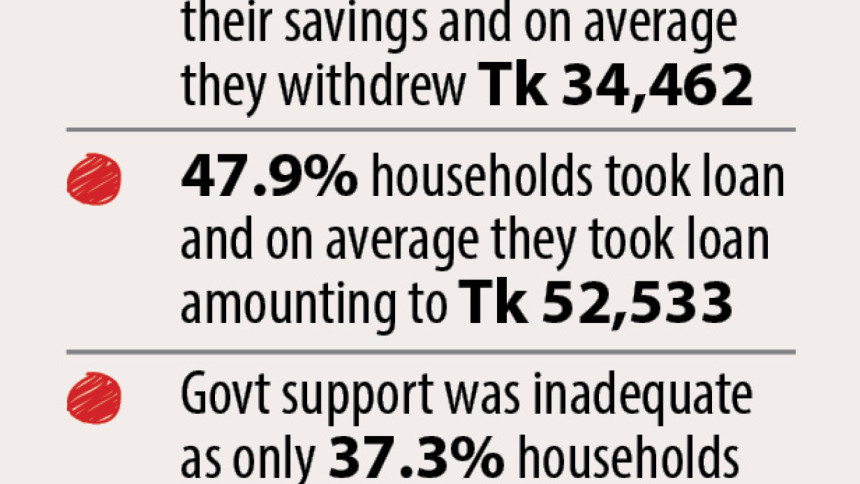 The marginalised cutting down on food consumption might affect hunger and nutrition indicators, said the Citizen's Platform for SDGs, Bangladesh study carried out in February on 1,600 households of 10 marginalised groups.
Covid-19 has multi-dimensional impacts on marginalised groups, said Convener of Citizen's Platform for SDGs, Bangladesh and Distinguished Fellow at the Centre for Policy Dialogue, Debapriya Bhattacharya, at the virtual launching programme of the study.
Its first impact was on employment, then on income, and subsequently on consumption. It reduced savings and increased loans. It will have a long-term effect, he said.
The study defined financial hardship as "current income not sufficient to manage current expenditure".
While presenting the study, East West University's economics teacher Estiaque Bari, one of the researchers, said about 79 percent marginalised households experienced financial hardship during the Covid-19 fallout.
Of them, only 21.5 percent households managed to recover taking an average five months to do so. The remaining 78.5 percent households are expected to take an average 13 months to recover.
The data for the study was collected via face-to-face survey of marginalised groups, including people from chars, haors, coastal and slum areas; dalits; indigenous people; people with disabilities; micro, small, and medium entrepreneurs; and migrant workers who returned home.
The study said four out of five households cut down expenses on food while 64.5 percent households reduced non-food expenses.
Of those that cut down food expenses, 47.2 percent reduced the number items containing protein, 37.7 percent cut the number of items in a meal, 6.8 percent reduced the number of meals, and 9.8 percent compromised on baby food.
The study said 20.8 percent households reached for their savings and on average withdrew Tk 34,462, mostly between April and May last year.
It said 47.9 percent took out an average Tk 52,533 in loans over the same period and that it would take two years and one month to repay the principal amount at the current rate of household savings.
At least one member of the 70 percent households studied lost their jobs or had to shut down businesses.
Estiaque also said that at least one member of 68 percent households resumed work. "But after re-joining work, their income did not reach the previous level."
The study said only 37 percent of the marginalised households received government support and that the combined support from non-state actors, like family, friends, neighbours, NGOs, and charities, was more than the government aid.
The study shows that 21.9 percent marginalised people received support from NGOs, 11.9 from family, friends and neighbours, and 8.6 from charities.
About 45 percent households received no assistance.
Debapriya said government assistance was inadequate not due to scarcity of resources, rather there were some problems with approach.
Many considered that the Covid-19 crisis would be solved quickly, he said. "We talked about mid-term planning to face the crisis ahead of the last budget but at the end we found the as-usual budget."
He said there were some lack of awareness of the authorities concerned. "There are also a tendency of denial regarding the Covid-19 issue. If it continues, the problem will prolong and people will need to suffer more."
He recommended that the government give financial incentives and food aid to the marginalised groups.
The study also suggested explicit allocations under social safety net programmes and beyond in the upcoming budget.
It also proposed formation of a Social Solidarity Fund for Covid-19, based on public-private partnership.
Debapriya said the website of the fund should clearly mention the money being donated and spent to ensure transparency.
"Many countries have such funds," he added.
A mid-term national plan connecting local government, local administration, and NGOs would help to remedy the situation, he said. 
The study said 28.4 percent households believed that social conflict increased during the crisis, 21.6 percent thought violence against women went up, 4.6 percent and 2.6 percent believed that violence against children and dropouts increased.
Citizen's Platform for SDGs, Bangladesh core group member and CPD Distinguished Fellow Prof Mustafizur Rahman also spoke at the programme.