Govt now scrambles for testing kits, PPE
Experts slam 'failure to act timely'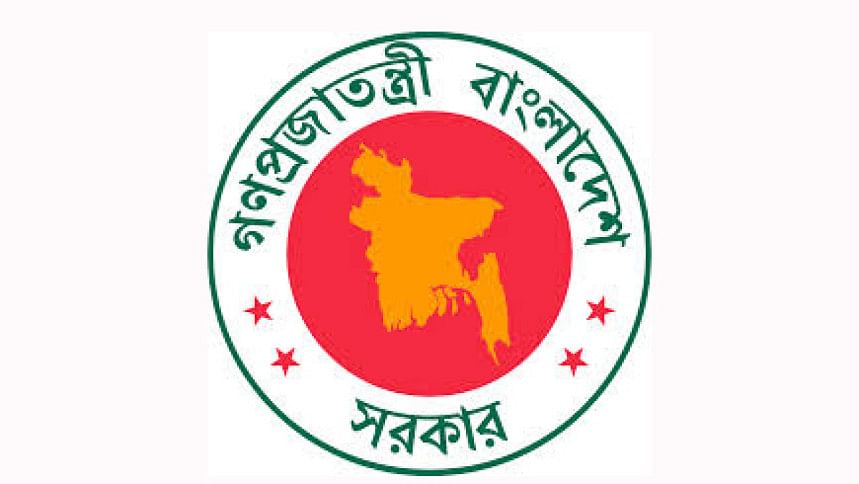 As the coronavirus outbreak threatens to turn into a grave crisis, the government moves to procure testing kits and Personal Protective Equipment (PPE), both very critical in the fight against the virus. 
Experts said the government had around three months to prepare, but it failed to grasp the gravity of the situation and act accordingly.
Now when it is trying to procure testing kits and PPE, things have become very difficult.
There has been a huge global demand for testing kits in the wake of a raging Covid-19 pandemic. As for PPE, local companies are struggling to manufacture enough for what they say is a shortage of raw materials, which are mostly imported from China.
On February 17, the Centre for Disease Control of the DGHS wrote to the health ministry, seeking one lakh PPEs, five lakh surgical masks and surgical goggles and other equipment. But little has been done to that end.
Health directorate sources say the situation has come to this due to an abysmally slow response of the ministry. Bureaucratic tangles held back many decisions being implemented even at times like these. 
Against this backdrop, the director general of the Directorate General of Health Services has lately held meetings with the country representative of the WHO and officials of some donor organisations. The DGHS wants at least 1 lakh testing kits and 10 lakh pieces of PPE as soon as possible.
At present, the government has around 1,500 kits and around the same number of PPE, which experts say are nowhere near the stocks needed to tackle the situation.
Health officials said a shipment of 10,000 testing kits and the same number of PPE is now in Singapore and expected to arrive in Dhaka in a day or two.
Meanwhile, China yesterday announced it would give Bangladesh 10,000 test kits, 15,000 surgical N95 respirators, 10,000 pieces of medical protective clothing and 1,000 infrared thermometers.
The Chinese embassy in Dhaka through a press release said Beijing will arrange for the air transportation of the medical logistics.
Talking to The Daily Star yesterday, Abul Kalam Azad, director general of the Directorate General of Health Services, said, "How many kits we currently have is not an issue. There will be no crisis of testing kits. Those are on their way."
He said a shipment of 10,000 kits is now in Singapore. "We hope to get it soon. We are also working to collect and purchase one lakh more testing kits."
Azad also said PPE is not mandatory for all health practitioners but for those who will attend to the suspected coronavirus patients. "We are providing doctors with PPE following up on their demands."
Sources at the DGHS say that so far 340 pieces of PPE have been distributed among the medical staff.
Experts say the government should have had enough testing kits by this time and decentralised the access to testing facilities.
The Institute of Epidemiology, Disease Control and Research (IEDCR) is the only agency in Bangladesh to perform tests to detect highly contagious coronavirus.
Although the organisation is capable of performing 1,000 tests per day, it is performing way fewer than that.
"We are at high risk. Our preparations are insufficient. We got three months but could not utilise that time properly," Muzaherul Huq, former regional adviser of WHO's South East Asia region, told The Daily Star yesterday.
He also said, "The government has responded late in collecting testing kits and PPEs."
Health practitioners have been expressing concern over the inadequacy of the safety measures taken for them.
Mohammad Sohel Rana, resident medical officer of upazila health complex of Kachua in Chandpur, said they have already given a requisition for 100 pieces of PPE but yet to receive those.
"It is risky but we have to provide services to the people in home quarantine," he said adding that some 125 people are in self-quarantine in his upazila.
Debapada Roy, director (health) of Sylhet division, said they are yet to get any PPE after the Covid-19 outbreak. "We are, however, expecting to get those tomorrow [today]."
The WHO has already warned that severe and mounting disruptions to the global supply of PPE – caused by rising demand, panic buying, hoarding and misuse – is putting lives at risk from the new coronavirus and other infectious diseases.
Healthcare workers rely on personal protective equipment to protect themselves and their patients from being infected and infecting others.
But shortages of gloves, medical masks, respirators, goggles, face shields, gowns, and aprons are leaving doctors, nurses and other frontline workers dangerously ill-equipped to care for Covid-19 patients.
Supplies can take months to deliver, and market manipulation is widespread, with stocks frequently sold to the highest bidder.
"It seems to me that the government did not find it necessary to take elaborate preparations. If it had, then everything would have been ready by this time," said Be-Nazir Ahmed, former director (disease control) of the DGHS.
He also said test is the only way to know the status of a patient and that's why it should be easily accessible to all.
A number of government and private organisations are capable of administering the test, and so credible organisations should be allowed to test suspected patients for coronavirus, he added.
"We have missed the train already but we do not want to miss the next one."
The first coronavirus positive case was confirmed in Bangladesh on March 8. Till yesterday, there were 14 confirmed cases and one patient died.
A total of 631,538 Bangladeshis returned home from abroad from January 21 till yesterday, but only 351 of them were screened for the virus.
Coronavirus tests in Bangladesh are restricted to only those people who have symptoms of the disease along with the history of travelling from any affected country and to those who came into close contact with the returnees.
This implies that if anyone has travelled to and from an affected country recently and does not have any symptoms, that person will not be tested.
But experts worldwide maintain there is no alternative to testing as many suspected cases as possible to contain the spread.
Of the affected countries, Bahrain has 4,910 people tested per million while the number is 4,099 in South Korea and only 0.09 people per million in Bangladesh.