Failing to rape, man kills teen
Victim's friends tell cops; forensic expert finds marks of strangulation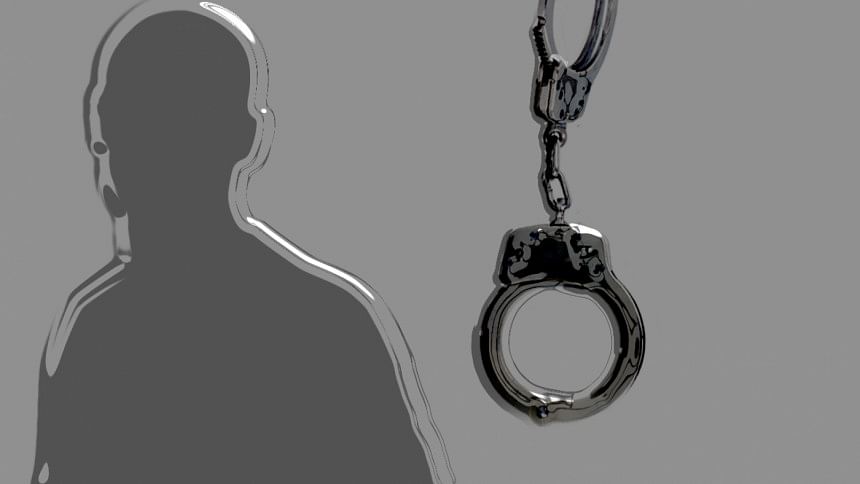 A man was arrested on charges of killing a 15-year-old girl after failing to rape her near the Central Shaheed Minar in the capital early yesterday.
The homeless girl used to sell flowers on Dhaka University campus.
The suspect, 36-year-old Khayer, also a homeless man, was arrested at the scene, said Mamun or Rashid, officer-in-charge of Shahbagh Police Station.
A team of police went to the scene after hearing that three teenage girls were beating up a man near the Shaheed Minar, the OC said.
The girl was taken to Dhaka Medical College Hospital where doctors pronounced her dead around 3:00am.
The girls told police that the victim was their friend and that Khayer must have strangled her to death.
Sub-inspector Komol Krishna Saha, who is investigating the case, said "Khayer is giving confusing statements during interrogation. We are investigating it."
A friend of the victim said she was with her and three others near the Shaheed Minar around 12:30am. "In the morning, I learnt that she got killed," she said.
Forensic expert Pradip Biswas of Dhaka Medical College  said there were injury marks in the girl's throat.
An autopsy has been done and DNA and other samples collected, he said, adding that the the exact cause of her death will be confirmed after examining those.
The victim's mother later filed a case with Shahbagh Police Station accusing Khayer.