Covid-19 Hospitals: Some may halt services for a lack of patients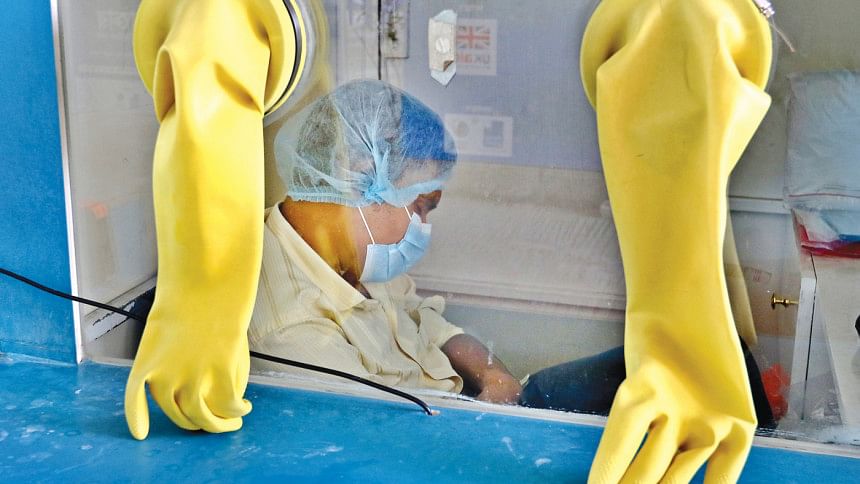 While the number of infections and deaths from Covid-19 continues to rise in the county, the health directorate mulls over suspending operations of some hospitals dedicated to treating coronavirus patients due to a "lack of patients".
The Directorate General of Health Services has planned to initially suspend operations of some hospitals in the capital and later on outside the city, said sources at DGHS.
An announcement to this end is likely to be made next week.
However, the Covid-19 dedicated hospitals would resume offering services to general patients once they are relieved of their special duties.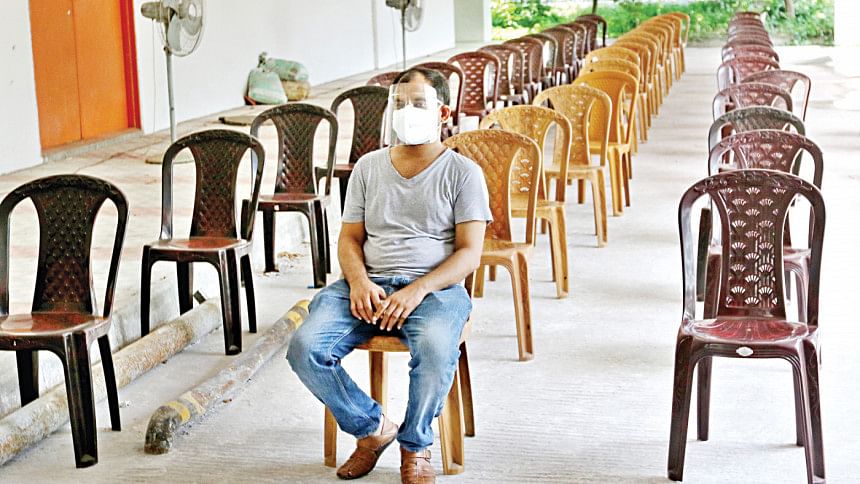 Speaking to The Daily Star on condition of anonymity, a top DGHS official said, "Some of the hospitals either have no patients or have a very few, but their total manpower remains deployed. It is a waste of resources. So we are planning to suspend the activities of some of the Covid-19 dedicated hospitals."
Experts, however, said it was too early for the authorities to make such a plan as neither the rate of infection nor that of death has declined.
They suggested the government take steps to build confidence among the people about getting treatment in hospitals without any hassle.
Prof Be-Nazir Ahmed, former director of disease control at the health ministry, said the government should not suspend the activities of the hospitals. It should motivate patients to go to hospitals which would ultimately cut the number of deaths, he added.
"It is true that people do not want to go to hospitals as they think it would be a hassle. The authorities should carry out a campaign so that people gain confidence in hospital management and services," Be-Nazir observed.
According to DGHS data, there are 16 hospitals dedicated for Covid-19 patients in the capital with a total of 6,305 general and 142 ICU beds.
But yesterday's statistics showed that 1,969 patients were undergoing treatment in those hospitals while 4,356 beds were lying vacant. Besides, 35 ICU beds were unoccupied.
There are a total of 14,715 general and 376 ICU beds across the country. But yesterday's data showed that only 4,079 patients were admitted to general beds and 210 to ICU beds.
In the capital, 69.08 percent general beds remained empty. The rate is 72.28 percent for the whole the country.
Sources at the DGHS said analysing the number of admitted patients in the coronavirus dedicated hospitals, it was found that the number was very poor in some hospitals and it was even 'zero' in some others.
The sources also said they found at least five hospitals in capital having a very few Covid-19 patients.
A total of 2,547 people died from novel coronavirus in the country till yesterday. The death rate stood at 1.28 percent.
With a total of 1,99,357 Covid-19 infections, the current infection rate in the country is 22.54 percent.
Bangladesh remains the 17th worst affected country in the world in terms of the number of Covid-19 cases, according to www.worldometers.info.
Prof Muzaherul Huq, former adviser (South-East Asia) to World Health Organization, said it seems that the number of hospitalised patients is low, but the percentages of detection and death are not going down.
"So, I think it is too early to make such a decision. The authorities should wait for a while and increase the number of novel coronavirus testing before making such a decision," he added.