4yrs of Cafe Attack: Lost friends remembered
DMP chief says militants no longer capable of big attacks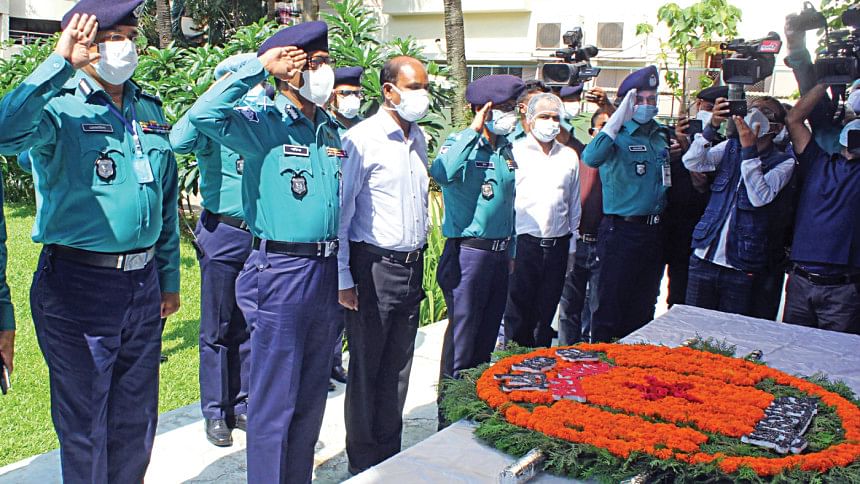 The country yesterday observed the fourth anniversary of militant attack on Holey Artisan Bakery in the capital's Gulshan, paying tribute to the victims in the gruesome attack.
Unlike previous years, only officials of law enforcement agencies and some foreign diplomats went to the place between 9:00am to 12:00 noon and placed flowers at a makeshift stage. General people were not allowed there amid the Covid-19 pandemic.
On the night of July 1, 2016, five armed militants stormed the cafe in Gulshan diplomatic zone and held the diners hostage. By the end of the night, they had murdered nine Italians, seven Japanese, one Indian, and three Bangladeshis.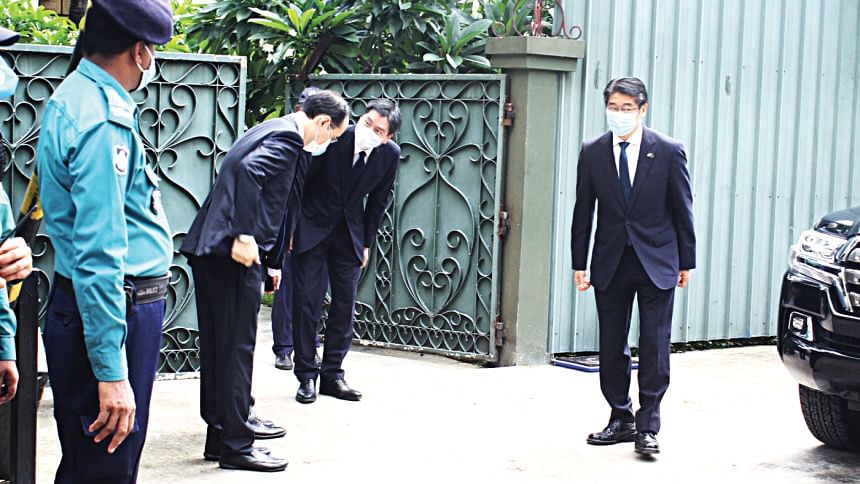 Twenty-year-old Faraaz Ayaaz Hossain, a student of Emory University in the US, was one of the three Bangladeshis killed there. He was given the choice of walking out of the cafe.
But he refused to leave his friends Abinta Kabir, a Bangladesh-born US citizen, and Tarishi Jain, an Indian student of the University of California. He was killed along with his friends.
Two police officers also lost their lives as groups of law enforcers tried to close in on the place. The five militants and a chef of the cafe were killed in a commando operation the next morning. Another staffer died in hospital while in custody.
Around six months after the attack, the cafe reopened a few blocks from its original location. Currently, the two-storey building, that was once the Holey Artisan Bakery, is being used as home by the land owners.
Rab Director General Chowdhury Abdullah Al-Mamun, Dhaka Metropolitan Police Commissioner Shafiqul Islam, US, Italy, and Japan ambassadors to Bangladesh paid tribute to the victims.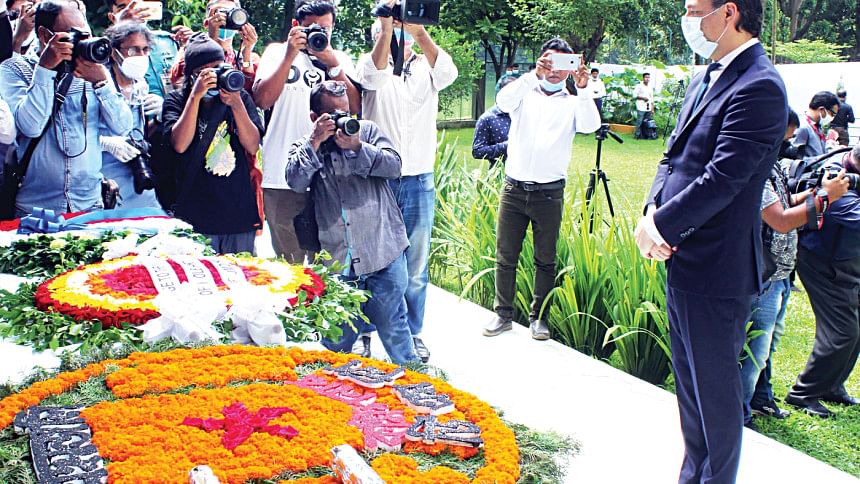 Talking to reporters, Shafiqul said militants have no capability to carry out big attacks as the law enforcement agencies have destroyed their dens after the cafe attack, reports UNB.
"For this, the capability of militants came down to minimum level. Even they have no expert to make improvised bombs," he claimed.
"Many of the militants are now in jail or were killed in various anti-militant operations. So, they have no capability to occur big incident," he said.
All the militants who directly took part in the cafe attack were killed in a military commando operation, he said, adding that other militants who were involved in the attack were given punishment by court.