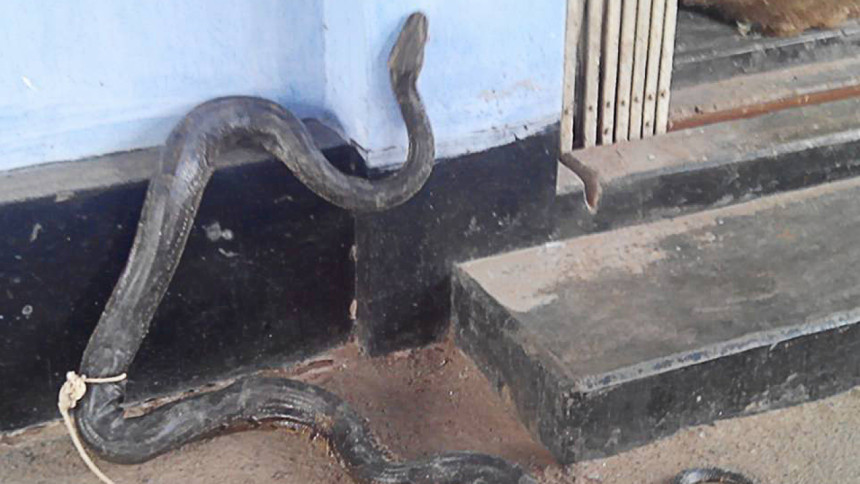 Around 11-foot python was rescued from being on sale today and handed over to the forest authorities in Boragram area of Rangamati.
The python was first spotted in a jhum field on the Kaptai-Rangamati link road with her eggs this morning, Kong Chai, a local involved in the rescue, told The Daily Star.
"Locals captured and put it up for sale in a local market," he said. "It has to be around 11-feet. We could not take measurements because we were scared to get near it."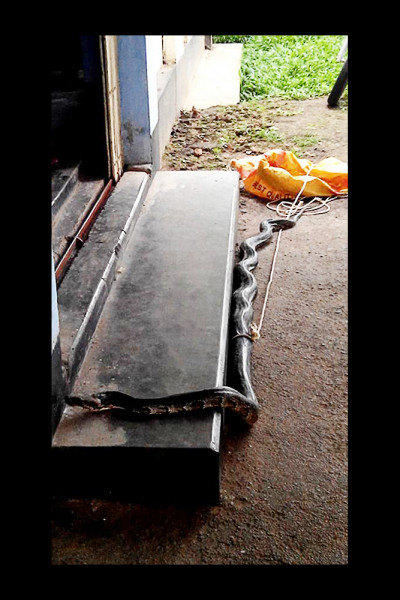 Supriyo Chakma, journalist of a national daily, heard the news and rushed to rescue the snake with a group of volunteers. They rescued the snake and handed it over to forest authorities.
The python was handed over to Shamsul Azam, Rangamati circle conservator of forest in Banarupa, in the afternoon, Chai said. "We are happy to have been able to save the snake."