Lightning kills 3 students in 2 districts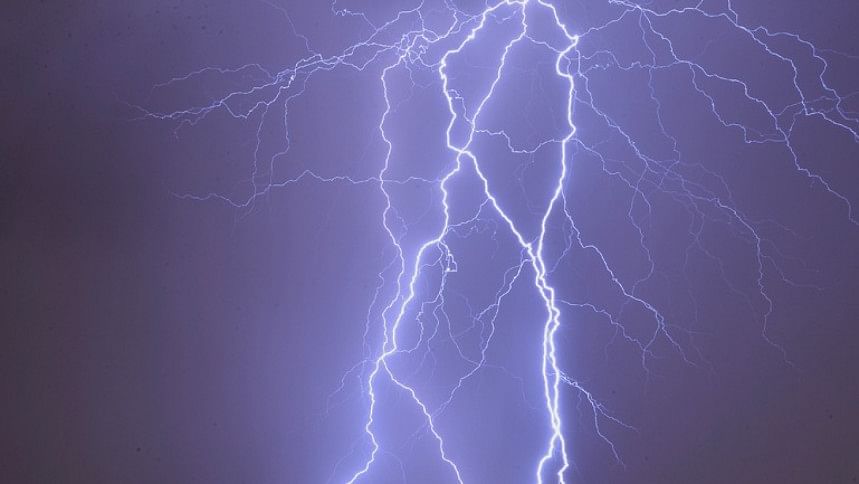 Three students, including two female madrasa pupils, were killed by lightning in Dhaka and Mymensingh today (June 2, 2022).
In Dhaka, a college student died after being struck by lightning at a playground in Dhaka's Airport area this evening.
The deceased was identified as Rahat Ahmed Badhon (18), a student of Uttara Commerce College.
The incident took place around 5:30 pm when Rahat along with his friends went to play football at an open space.
He was sitting under a tree when lightning stuck. All others playing in the field lied on the ground. They later found Rahat was lying unconscious, said deceased's brother Rakib Hasan quoting witnesses.
They later took him to a hospital in Uttara from where he was shifted to Dhaka Medical College Hospital where doctors declared him dead around 8:30pm, he said.
Bachchu Mia, in-charge of DMCH police outpost, said it would be known after autopsy whether the boy died after being stuck by lightning.
In Mymensingh, two female students of a madrasa were killed by lightning strike at Mohona village in Bhaluka upazila today (June 2, 2022).
The victims have been identified as Safa Marium (9), daughter of Sohagh Miah and Mansura Mim (8), daughter of Ajharul Islam, our Mymensingh correspondent reports quoting Md Jahangir Alam, inspector (Investigation) of Bhaluka Police Station.
Quoting locals, the inspector said the two girls were playing during their madrasa's recess period around 2.00pm when they were hit by lightning strikes. Safa died on the spot and Mansura was left critically injured.
Mansura was rushed to Bhaluka upazila Health Complex where the doctor on-duty declared her dead, said the police officer.
Police recovered the bodies and handed them over to the families, added the inspector.