Dhaka's air 2nd most polluted in the world today: AQI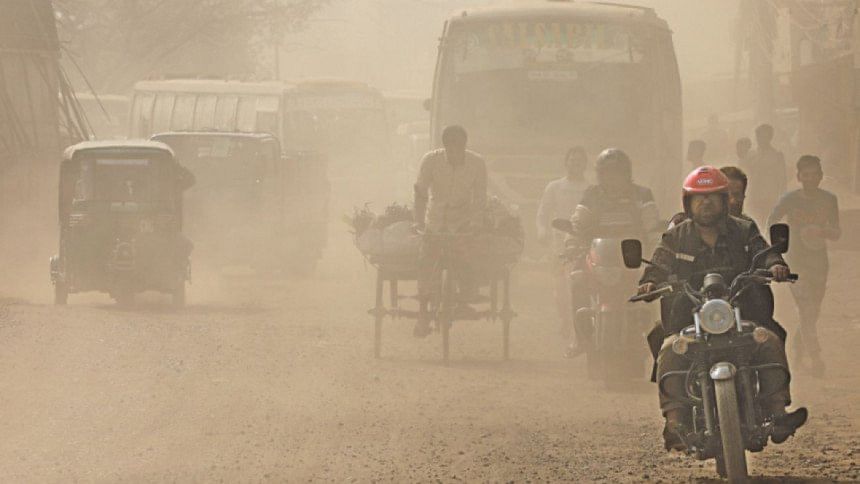 Dhaka ranked second in the list of cities with the worst air quality in the world this afternoon.
Skopje in North Macedonia was first and Delhi of neighbouring India was in the third position, according to the air quality monitoring chart by IQAir.
Dhaka's real time air quality index (AQI) at 3:23pm read 187, which is considered "unhealthy".
PM2.5 concentration in Dhaka air at the time was 24.9 times above the WHO annual air quality guideline value, IQAir revealed.
AQI, an index for reporting daily air quality, is used by government agencies to inform people how clean or polluted the air of a certain city is, and what associated health effects might be a concern for them.