Once operational, coal powerplants in Ctg division could kill 30,000 in 30 years: study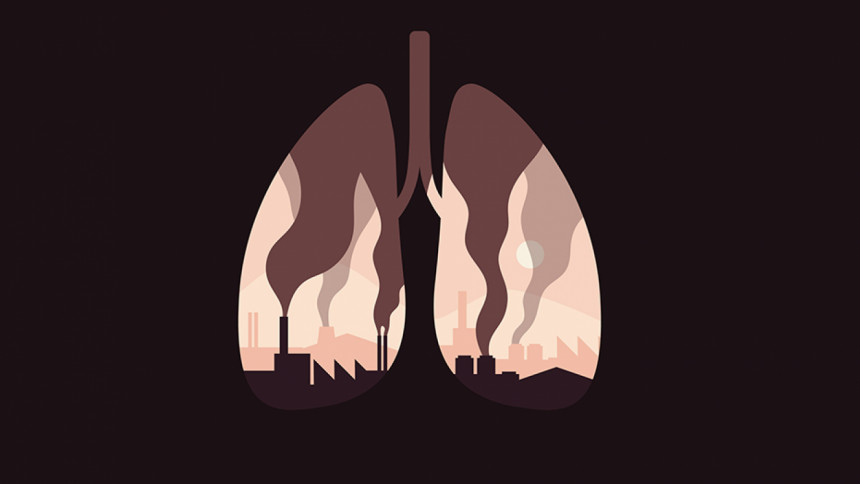 Pollution from ten under-construction coal-based powerplants in Chattogram and Cox's Bazar could result in 30,000 deaths in 30 years once they go into operation, according to new research findings released today.
Center for Research on Energy and Clean Air (CREA) released the paper which looked at detrimental impact of coal-based power plants in Cox's Bazar and Chattogram on people's health, air quality and environment in a webinar hosted by Bangladesh Poribesh Andolon (BAPA) today.
The hazardous elements released during a 30-year period of the powerplants' operation is likely to be 820 times higher than permissible levels around the world.
Lauri Myllyvirta, lead analyst of CREA, presented the paper that portrayed the grave environmental disaster awaiting the country's south-east coastal region.
Lauri said emission limits adopted for Matarbari project allows up to 25 times as much pollution as legally acceptable in China, India and the European Union.
Bangladesh permits hazardous element emissions from coal-based powerplant up to 820 microgram per cubic meter, India permits 100 microgram per cubic meter, European Union 75 microgram per cubic meter and China permits 35 microgram per cubic meter, Lauri added.  
Lauri also said the coal-based powerplants in Cox's Bazar are the largest cluster of such plants anywhere in the world.
The research revealed that these plants would release an estimated 1600 kg of mercury per year into the air, of which one third will be deposited into land and freshwater ecosystems in Bangladesh.
Due to diseases caused by air pollution from the plants, around 17 million people across the south-eastern region of Bangladesh will take sick leave over a period of 30 years. Around 41,000 adults and 30,000 children will be affected by asthma. And another 47,000 people will live with disabilities caused by chronic obstructive pulmonary disease as a result of air pollution, the research finds.
Sharif Jamil, general secretary of BAPA, moderated the webinar which was joined by eminent researcher on rivers Prof Manzoorul Kibria, Dr Rashid-E-Mahbub from Doctor's Platform for People's Health, Mohamed Khalequzzaman, professor of Lock Haven University, USA, Dr Abdul Matin and Fazlul Quader Chowdhury, president of BAPA, Cox's Bazar unit.
The webinar was chaired by Rasheda K Choudhury, former advisor to the caretaker government.
The discussants urged the government to look for alternative sources of power and said Bangladesh is a victim of global warming and climate change and has been fighting this on an international front.
And during this time, if the country moves towards coal based power plants, then it stands to lose its moral, ethical credibility as well legitimacy to fight the damage caused by climate change.