International Forest Day: Annual deforestation rate in Bangladesh almost double the global average, TIB report says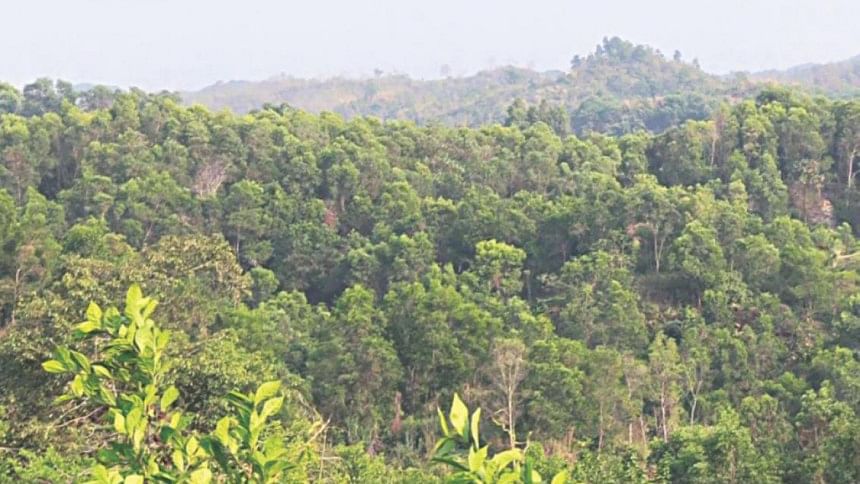 According to the United Nations Food and Agriculture Organization, the annual deforestation rate in Bangladesh is almost double the global average, 2.6 percent, the TIB said in a statement.
Transparency International Bangladesh (TIB) called for ensuring transparency, accountability and effective supervision in forest conservation and management.
The organisation made the call on the occasion of International Forest Day being observed today.
 "In the last seventeen years, about 66 square kilometer of tropical rain forests have been destroyed in Bangladesh, which is a matter of concern. And as per the forest department, 2, 87,453 acres of forest land have been occupied all over the country. Of this, 1 lakh 38 thousand acres are reserved forest land," TIB said.
In the light of these examples of inefficiency and failure of the Bangladesh Forest Department to fulfill its responsibilities in protecting the forest and forest land, TIB feels that the role of the forest department is truly disappointing.
The misuse of power by the forest department and the collusion and incompetence of a class of officials in the forest-centric corruption have become one of the major obstacles to sustainable forest development, the anti-corruption watchdog said.
TIB said the unplanned development activities on forest lands, construction of coal-fired power plants near reserved forests including the Sundarbans, allotment of lands around the forest for construction of public and private industries and establishments, deforestation, corruption and encroachment on forest lands have led to deforestation.
TIB believes that just as there are various challenges to the implementation of the 94-year-old law in the protection of forests, forest lands and forest resources, there is also a lack of goodwill on the part of the forest department in its effective implementation of the law.
Although the draft Forest Act-2019 was recently enacted, forest experts have termed it as renaming of the Forest Act 1927, it said.