Locals kill nilgai in Thakurgaon village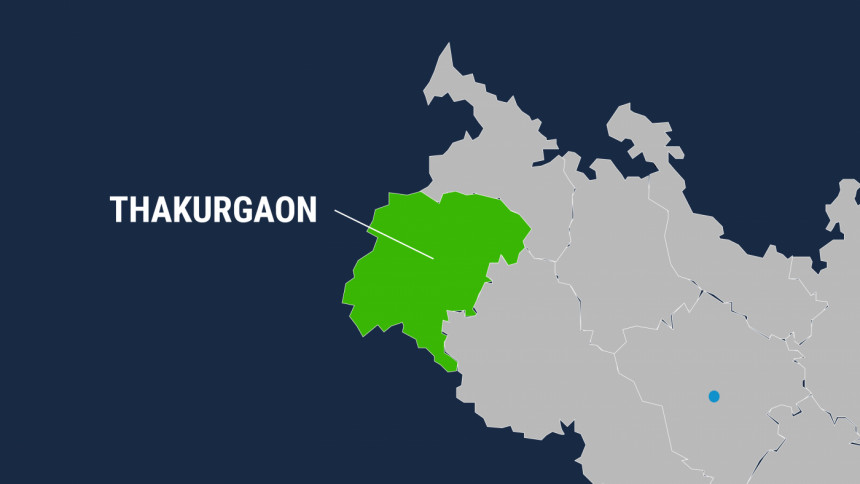 A nilgai was killed by locals at the Bharnia Mandalpara village in Thakurgaon's Ranisankail upazila this (May 12, 2022) afternoon.
The nilgai entered from India through the Jagdal checkpost border area around 10:30 am in the upazila, our local correspondent reports quoting Dharmagar Union Parishad Chairman Abul Kasem.
After being chased by locals, the animal reached Bhurnia Mandalpara village, about six kilometres from the border, and was caught and killed by the villagers around 12:30 pm, Abul Kasem said. 
A video clip of the incident went viral on Facebook where it is seen that the villagers tied the animal's legs with a rope and killing it in presence of two members of the Border Guard Bangladesh (BGB) Jagdal camp.
The chairman informed the matter to Ranisankail Upazila Nirbahi Officer Sohel Sultan Julkar Naine Kabir and forest officials for taking the necessary steps in this regard.
Jahangir Hossain, inspector of Wild Life Management and Wild Nature Conservation Division, Rajshahi, said they will take legal steps after the investigation.
Commanding Officer of BGB-50 Battalion Lt Colonel SM Mustafizur Rahman said he has not been informed yet about any details on the incident.
He said he would talk about it after getting the details.