Bibiyana gas field: Overreliance threatening energy security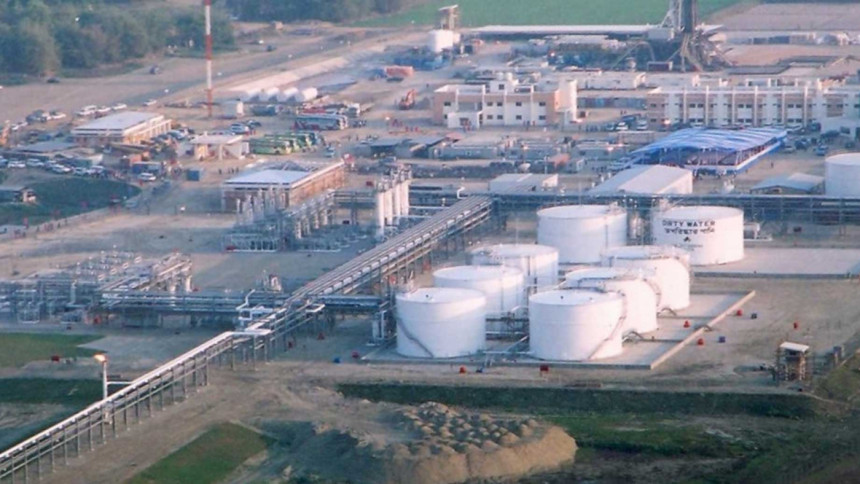 The Bibiyana gas field is shouldering a major burden of gas supply even though there are 19 other gas-producing fields -- posing serious threat to Bangladesh's energy security in the coming days.
Subsequently, Bibiyana is producing more than its daily capacity.
Bibiyana's capacity is 1,200 million cubic feet per day (mmcfd) of gas. Yesterday, it produced 1,227 mmcfd of gas, while the other 19 fields produced a total of 1,117 mmcfd, which is 47 percent of the local supply and lower than their earlier production.
"The Bibiyana gas field's capacity will contract in three to four years but we have no alternate plan for that situation --the country could be in trouble then if no new gas reserves are found in that time," said Badrul Imam, honorary professor of the University of Dhaka's geology department.
Amid the backdrop, Bangladesh will observe the National Energy Security Day today with the theme "A Multipurpose Energy -- Prosperous Future".
"I hope this day will inspire us to ensure energy security by preventing wastage of energy and ensuring economical use," said Prime Minister Sheikh Hasina on the eve of the National Energy Security Day.
The government has been observing the day since 2010 to mark the decision of Bangabandhu Sheikh Mujibur Rahman's decision on August 9 in 1975 to purchase five gas fields from a multinational oil drilling company, Shell Oil Company, by paying very little.
Some 4.5 million pounds (about Tk 17-18 crore then) was paid to purchase Bakhrabad, Titas, Rashidpur, Kailashtila and Habiganj gas fields.
The five gas fields are still playing a vital role in economic development and energy security, said President M Abdul Hamid.
Bangladesh has a lot of gas reserves that are yet to be discovered, according to Imam.
The authorities have drilled only 28 exploratory wells in the last 20 years.
"This is a ridiculously small number for a country with high hydrocarbon potential."
As of 2021, the country has gas reserves for nine to 10 years assuming consumption of about 1 trillion cubic feet every year, according to data from the energy and mineral resources division's Hydrocarbon Unit.
The 28 gas fields discovered so far had a proven reserve of 29.9 trillion cubic feet (tcf), 19.53 tcf of which has already been extracted, Petrobangla data shows.
Production at gas fields starts to decline after hitting the peak, according to Imam.
Most of the gas fields are producing less gas than before. All the gas fields are now producing 2,300-2,400 mmcfd on an average, down from 2,666 mmcfd in 2016.
The drop in gas extraction is a threat to the country's energy security, experts said, while stressing the need for aggressive exploration for new reserves.
Meanwhile, the government maintains it has no option other than to produce above capacity at Bibiyana given the enormity of the gas crisis, Petrobangla officials told The Daily Star on the condition of anonymity.
The gas scarcity, prompted in part by last month's decision to suspend the purchase of liquefied natural gas from the international spot market given the higher prices, has forced the government to start area-wise load shedding and consider area-wise "industrial holidays".