Another haor floods after dyke breach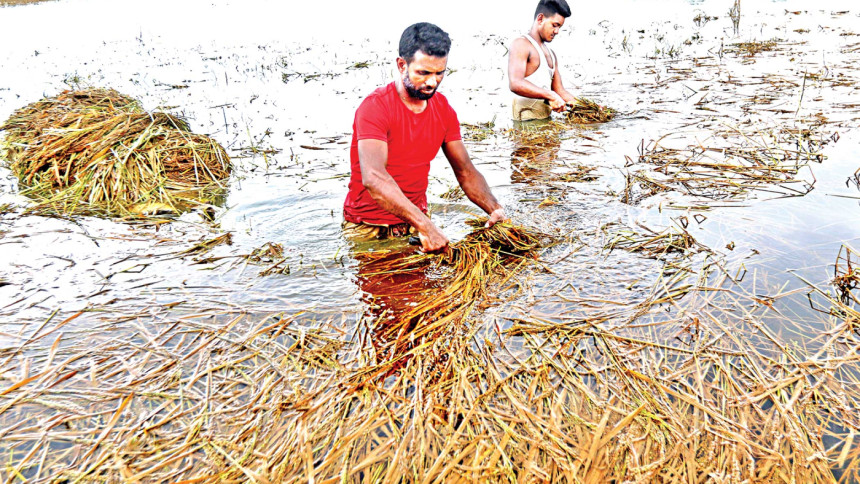 While there was no forecast of excessive rainfall or flash flood, a dyke broke at Chhayar Haor of Sunamganj and Netrokona yesterday, raising the urgency to finish harvesting the Boro paddy before the water destroys the crop.
Though the Department of Agriculture Extension (DAE) claimed to have harvested 90 to 95 percent Boro of the haor of around 7,000 hectares, the farmers disagree and claimed that about 30 percent is yet to be reaped.
After seeing a hole in the Mautir dyke of the haor, farmers informed the Project Implementation Committee but they did not take any steps to save it, said Tarun Kanti Das, president of Haor Bachao Andolon in Shalla upazila in Sunamganj.
In the early morning, the dyke broke, he said.
"As we still have a couple of days before the water submerges our part, we are hopeful of completing the harvest," said FM Mobarak Ali, deputy director of DAE in Netrokona.
The flash flood triggered by torrential rainfall in India's Meghalaya submerged 9,700 hectares of Boro cropland in the haors of eight districts in the country's north-eastern region.
Within days of the flash flood, which first hit on March 30, three major dykes in Sunamganj along with a few others broke in the Sunamganj district.