We were almost crushed by bulls while shooting 'Bachelor's Qurbani': Polash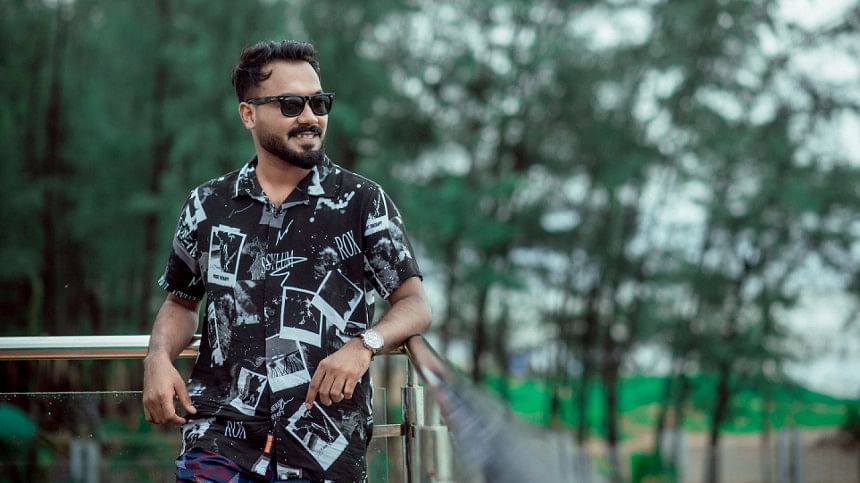 Ziaul Hoque Polash, known profoundly for his portrayal of Kaabila in the much-appreciated sit-com "Bachelor Point", will be delivering only two projects this Eid. He will appear in "Bachelor's Qurbani" and "Good Buzz", both directed by Kajal Arefin Ome.
"I know the audience expects more but I will not pick up scripts that somehow typecast me or leaves me disappointed as an artiste," asserts Polash when asked about the reason for taking up fewer projects this season.
"Two is a very small number but quantity never ensures quality," he adds.
After much hard work, the actor has already wrapped up shooting for both his forthcoming ventures. "I had to shoot for a total of 8 days, four days each, for my upcoming Eid releases," shares Polash. "However, the projects required us to be very focussed and dedicated."
"Bachelor's Qurbani" will revolve around the Eid activities, such as buying the cow, by the bachelors Kabila, Shuvo, Pasha, Shimul and Habu Bhai --while "Good Buzz" will feature a fun tour by friends.  
Director Ome had recently shared a video from the sets of this production. In the video, the 'bachelors' were seen running in a qurbani hut after being chased by cows. Polash and Chashi Alam was seen to dodge an accident during this scene as they both lost balance and fell while filming the scene. The actors were saved by an inch from the being crushed under hoofs of enraged bulls and cows.
"We wanted this scene to be realistic, and I am grateful to my artistes that they were willing to take this risk just for the sake of the production," mentions Polash.
Alongside these two, the actor has been very invested for his upcoming directorial ventures. He recently crafted a music video for the song "Brishty Tumi". The production will soon release as the launching content for Olive Entertainment Inc's official YouTube channel.
He is also in talks for a couple of OTT projects. "Alongside my acting performances, the audience will also be able to explore by storytelling style after Eid," he promises.
Taking a break from his busy schedules, Polash has decided to spend this Eid with his family and friends. "Going to the hut, helping out with the lunch and dinner arrangements, and treasuring moments of laughter and joy – this are my Eid plans this time," he concludes.