Village celebrations have lost its life: Afzal Hossain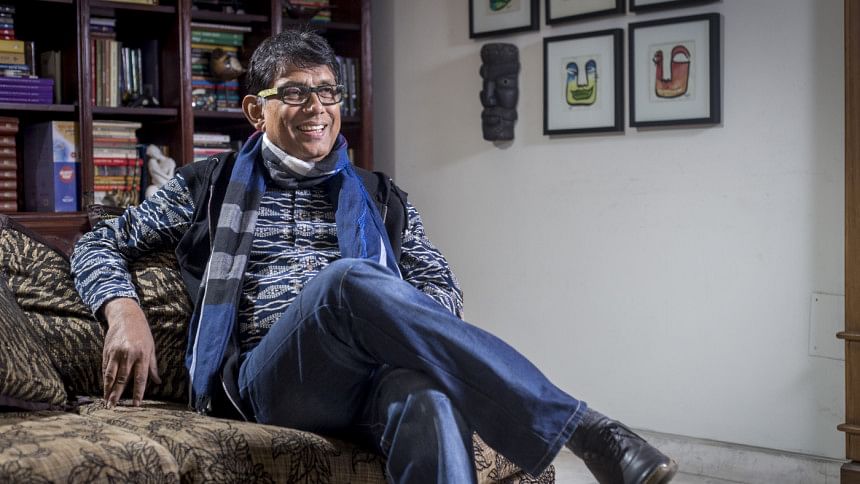 The evergreen actor Afzal Hossain has ruled the small screen for many years. The Ekushey Padak winning artiste was born and brought up in Parulia, Satkhira, where he recently went and stayed for some days. After returning to Dhaka, we caught up with the noted actor in a candid conversation.
"Whenever I go to my hometown, I feel very much relaxed. Even in this time of extreme heat, the greeneries sooths my mind, and the very known soil of my own place, the songs of the birds— where I was born and brought up in."
The artiste gets nostalgic while reminiscing the memories and shared that his friends and the people of his age does not live in the village anymore. "There was a time, where all of the friends would gang up and have great time together, sadly, those times are missing, and I really miss all of my friends."
"Till my youth, our village was very colourful. The area was culturally rich and people would welcome all the festivals, be it Puja or Eid with all their hearts out." He mentioned that festivals would be celebrated the whole year, and at this time, such occasions are not celebrated life before. "There was a beautiful life in the village. In the early times, all the people of the village would celebrate together, that has also decreased."
Even after all this, Afzal Hossain returns to his roots in the hope of finding some peace deep into the nature. "The only enjoyable thing left now is that you can sit in a tea stall and chat with people. At this point I think, isn't this enough?"