Two beauties of Bengal, Jaya Ahsan and Swastika Mukherjee come together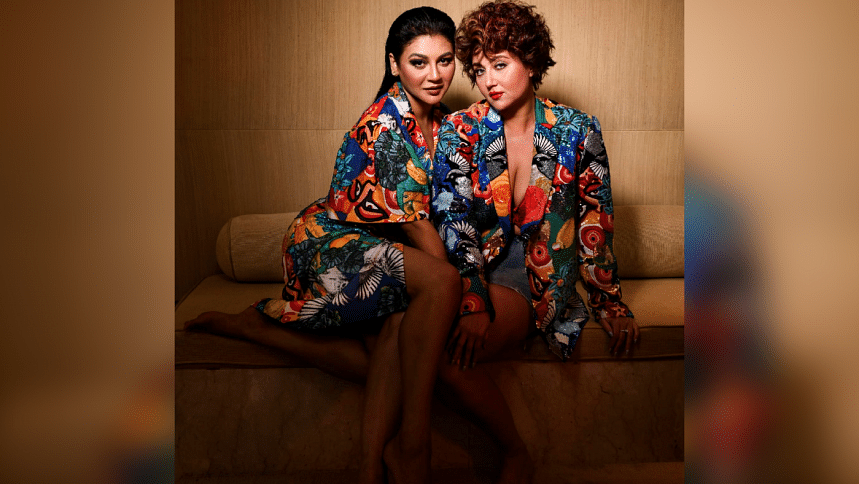 Noted Bangladeshi actress Jaya Ahsan and famed Indian actress Swastika Mukherjee recently got together in photoshoot, for India's Indulge magazine.
The two divas' were caught in frame together by photographer Debarshi Sarkar. Meanwhile, the styling was handled by Abhisek Roy, with Abhijit Paul (for Jaya Ahsan), Prasenjit Biswas (for Swastika Mukharjee) as make-up artists. The credit for the concept and idea of this arrangement goes to Sharmishtha Ghoshal, Senior Assistant Editor, Indulge magazine. She posted this exclusive photo on her social media as well. 
Taking to his social media account, the photographer shared, "Breaking News! We just did it! So proud to be a part of the shoot where these two divas came together to create a magic. This magnificent amalgamation brought us towards a journey of love. Watch out the full story in Indulge March 31 issue."
The photoshoot of the two renowned actresses will be featured in the coming March 31 issue of the magazine soon.