Thrilling trailer for 'Paap Punno' released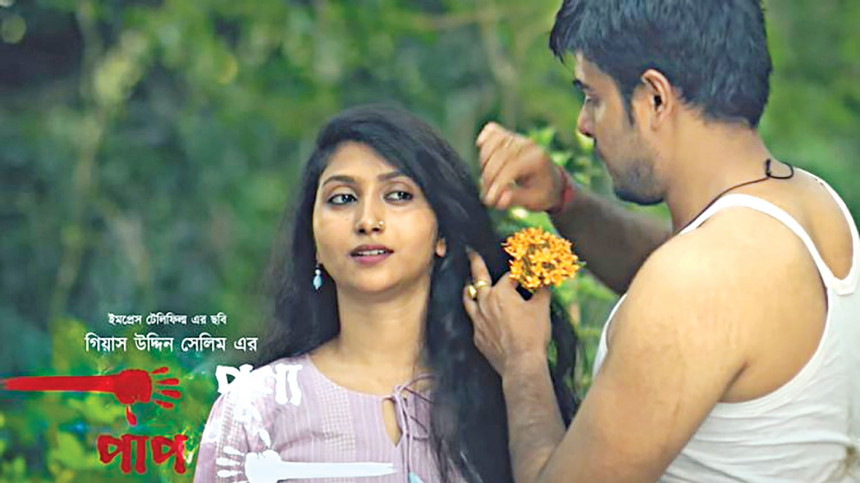 The trailer of the much-anticipated film "Paap Punno", directed by Gias Uddin Selim, was released recently, showcasing the beautiful chemistry between Siam Ahmed and debutant Shahnaz Sumi, alongside a mysterious role portrayed by Chanchal Chowdhury.  Fazlur Rahman Babu plays a police officer in the film.
It also features Mamunur Rashid, Afsana Mimi and Farzana Chumki in pivotal roles.
The film is slated to hit theatres on Eid-ul-Fitr.