Results of Actors' Equity elections announced
Ahsan Habib Nasim elected President, Rawnak Hasan elected General Secretary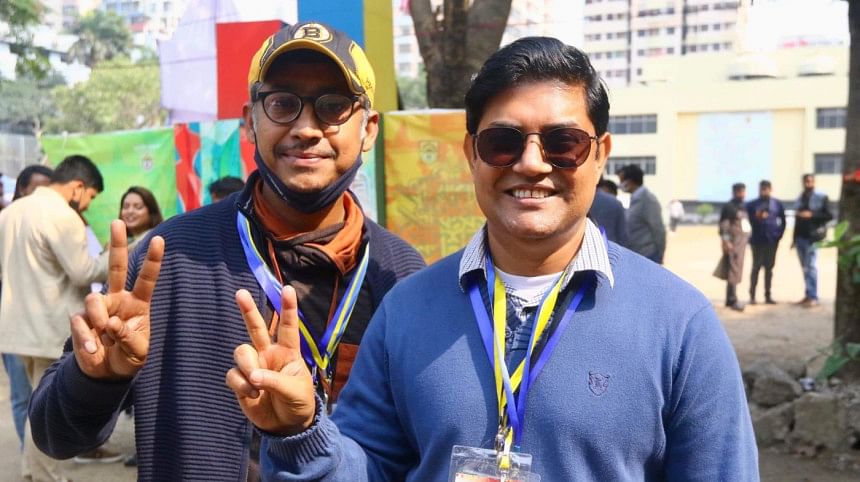 The Actors' Equity Bangladesh elections saw a reunion of stars. Held at the Bangladesh Shilpakala Academy (BSA), the voting ceremony began at 9 am in the morning, and closed at 5 pm.
Television artistes enjoyed a peaceful day, rejoicing during their break from busy shooting schedules.
The Actors' Equity had 48 candidates, contesting for 21 positions. The total number of voters were 752, but only 644 were able to cast their votes.
Many popular faces, including noted artistes Zahid Hasan, Salahuddin Lavlu, Litu Anam, Monira Mithu, Tania Ahmed, Masum Reza, Tariq Anam Khan, Lucky Enam, Abdul Aziz, Niloy Alamgir, Somu Chowdhury, Shanta Islam, and Tanven Sweety visited BSA to cast their votes.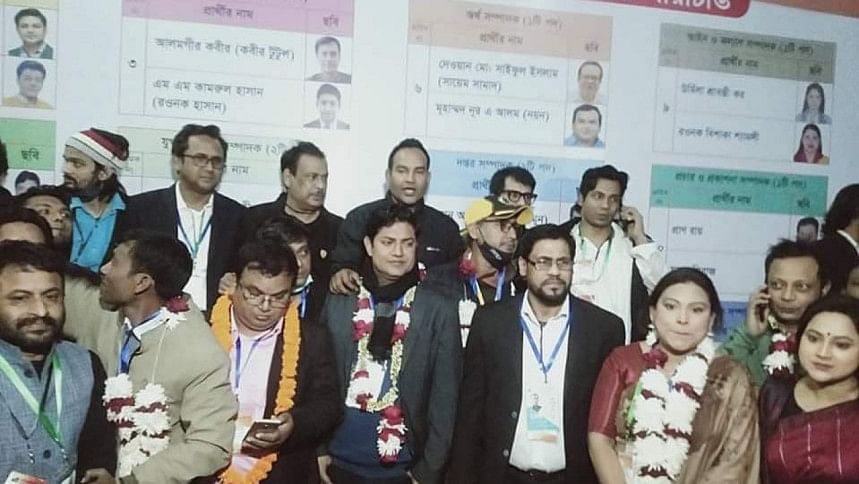 Ahsan Habib Nasim was elected President, while Rawnak Hasan secured the post of General Secretary. Anisur Rahman Milon, Iqbal Babu and Selim Mahbub were elected for the three Vice Presidential posts.
Naznin Hasan Chumki and Jamil Hossain secured the post of Joint General Secretary while Saju Khadem was elected Organising Secretary.
Noyon was elected Finance Secretary. Sheikh Merajul Islam secured the post of Office Secretary. Rashed Mamun and Umila Srabanti Kar secured the posts of Secretary of Events and Welfare Secretary, respectively.
Pran Roy was chosen as the Publicity and Publication Editor, while Sujat Shimul is set to handle the technological side.
Ainun Nahar Putul, Tanvir Masood, Majnun Mizan, Ashraful Ashish, Soochana Sikder, Shams Sumon, and Hime Hafeez were chosen as executives.
Noted actor Khairul Alam Sabuj, who served as the chief election commissioner, announced the results at 10 pm today. He was assisted by Naresh Bhuiyan and Masum Aziz. Thespian Mamunur Rashid performed duties in their appeal board.